The National Schools Basketball Festival (NSBF) National Championships continued at the Cliff Anderson Sports Hall on Tuesday with the Marian Academy U-14 boys defeating a hapless New Amsterdam Multilateral (NAMS) by 38 to 4 points.
The main contributors for Marian were Ethan Fernandes with 12 points, Jether Harris 11 points, 4 assists, 9 rebounds and 8 steals while Meshal Allicock added 6 points, 5 steals.
Devonte Tappin contributed 3 points and 3 rebounds for NAMS.
The U- 19 males from Tutorial High School defeated Adult Education Association (AEA) 35-30 in a highly entertaining game.
Denzil Logan's 16 points coupled with Zion Gray's 5 points and 14 rebounds secure the game for Tutorial.
Graig Harlequin had 10 points and 12 rebounds while Terrence Audain scored 5 points and 11 rebounds for AEA.
In another highly exciting U-19 game, Plaisance Secondary held off GTI to win by 56 to 54 points.
Regional Conference MVP, Nigel Bowen amassed 30 points and 29 rebounds and got valuable support from Andrew Johnson with 7 points and Jared Sears with 6 points and 11 rebounds to seal victory for Plaisance.
Shamar Huntley fought bravely with 32 points while Ki-Jah-Nee Simple added 6 points and 16 rebounds for GTI.
On day three (Wednesday) President's College U-16s defeated St. Joseph High in their opening game by 52 to 19 points.
Rankin McDonald contributed with 13 points and 14 rebounds, Akinyan Deirell added 10points and 7 rebounds while Jesse Thomas pitched in with 9 points and 7 rebounds for PC.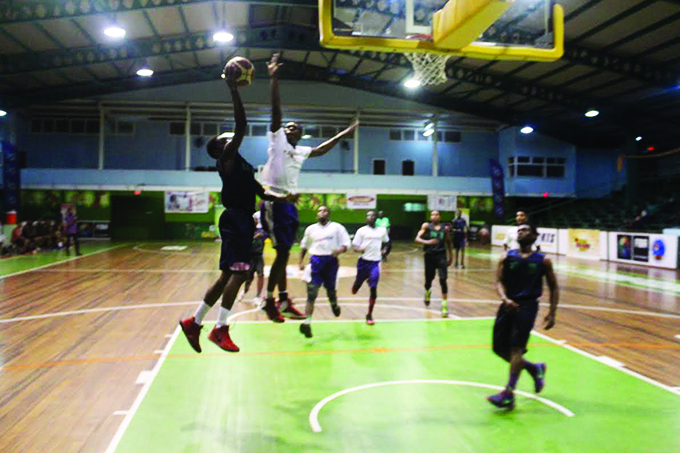 Shaquawn Gill was the main scorer for St Joseph's with 11 points and 5 rebounds.
The Marian Academy U-16 continued their winning ways as they totally dominated New Amsterdam Multilateral by 44 to 5 points.
Akili Haynes with 15 points, 7 rebounds, Josiah Daniels with 11 points, 5 rebounds and Jether Harris with 10 points, 6 rebounds and 5 steals were the principal tormentors for Marian Academy.
Imtiaz Jaundoo had 3 points and 4 rebounds for NAMS.
President's College overcame St Rose's High 52-46 in a game that went into over- time.
Anton Fileen scored 25 points, 4 rebounds and 5 steals while Akeem Crandon had 18 points and snatched 22 rebounds to ensure that PC got the better of St Rose's.
Anthony Yansen battled valiantly with 21 points, 9 rebounds and 6 steals while he received back up from Kwesi Roberts who had 15 points, 10 rebounds and 7 steals for St Rose's.
The tournament broke for the 2017 All-star game on Thursday night and will resume with the championship rounds today from 2pm at the same venue and continues on Saturday with the final games slated for Sunday.