Naro Ganpat emerged as winner of the Massy Motors Golf Tournament on Saturday at the Lusignan Golf Course, East Coast Demerara.
In a field of 44 in the 18-hole tournament, Ganpat had the best net overall (hc 9 gross 78 net 67) and won on having a better back nine than Mike Guyadin (hc 11 gross 78 net 67).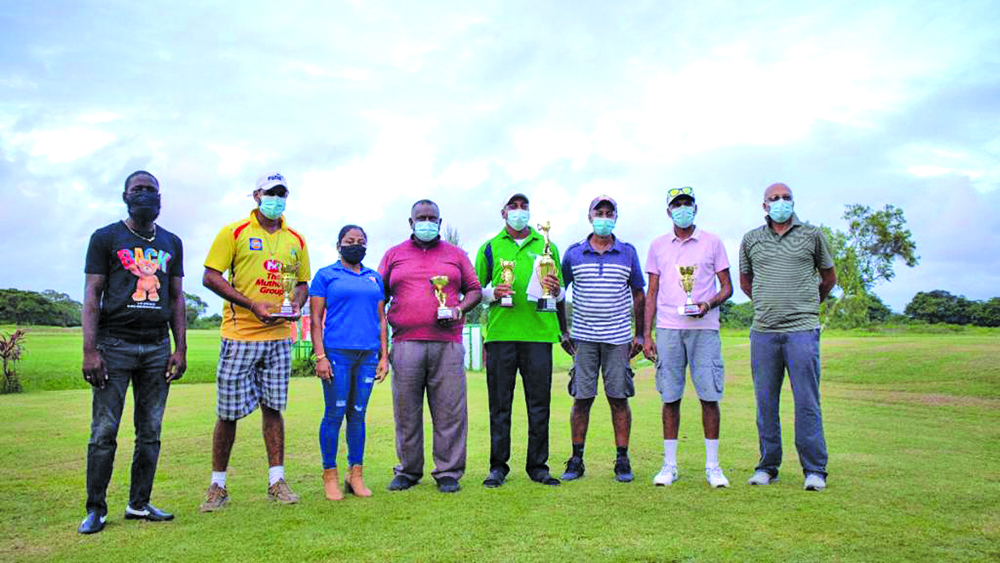 The other top results are:
Best net overall, 3rd – Naresh Sarwan (hc 16 gross 84 net 68)
Best net front nine – Anand Persaud 28
Best net back nine – Naro Ganpat 32
Massy Director Laknarine Shivraj, along with staff members Samantha Fernandes and Lindon Williams, assisted in the distribution of prizes and Holiday brand snacks.