Head Coach of the Senior Men's National Football Team, Marcio Maximo, is quite unbothered about the team's recent loss to Puerto Rico, choosing instead to focus on the positive takeaways from the game.
Guyana succumbed to a 2-0 defeat at the hands of 'The Blue Hurricane' on Tuesday afternoon, after which Maximo shared his thoughts during a virtual media engagement.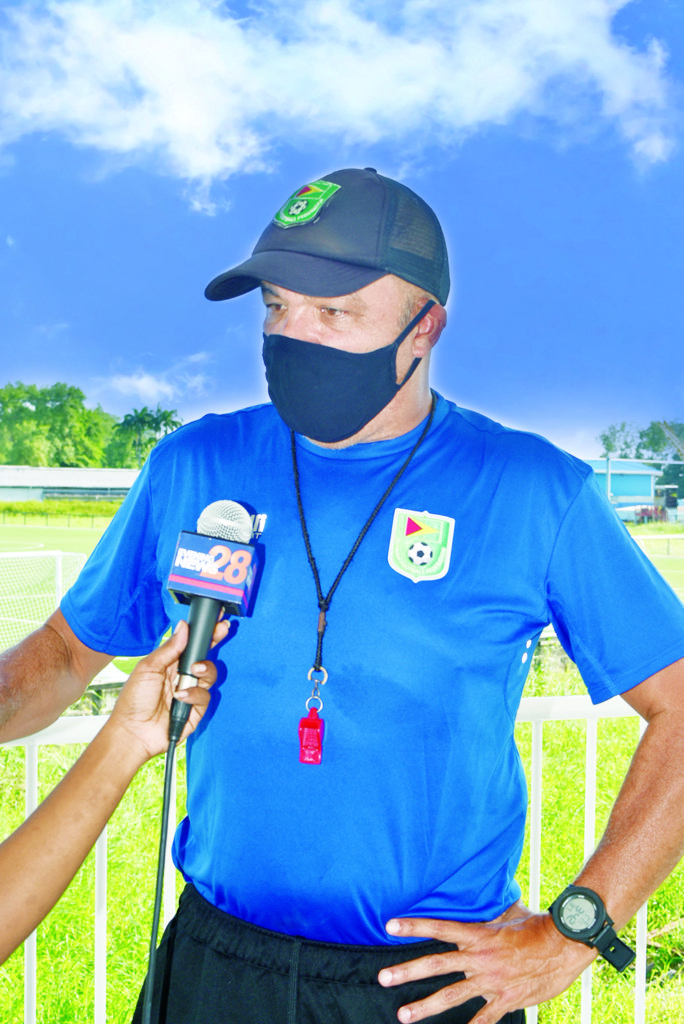 "I think we had great development since last games. I think that the guys come into the game, respond very well," Maximo shared.
He added, "We had good improvement, and hope it stays like this for Guatemala game."
Despite the Golden Jaguars going down to St Kitts 3-0 just days prior to going down to Puerto Rico by a 2-0 margin, the Head Coach believes the team is showing improvements on the field.
"For me, in comparison with last game, the team improved," Maximo said adamantly. "Especially today, you take a lot of observations, for the players, for the team and strategy; and I'm very optimistic that we can do a surprise," he declared.
"The guys that came into the game today, nobody failed the game, everybody show what we can do, and I think that we have bright future," Coach Maximo has posited.
Speaking to the opportunities made available to the Golden Jaguars' local players, Maximo assured that it would be a good experience for them, going forward.
"Today, eight local players, majority young players, played today. It's a good experience for them, and I'm sure that in (the future), they'll start to take results for us," the Head Coach explained.
The Golden Jaguars' next international engagement will come on July 3, when they take on Guatemala in the preliminary round of the Gold Cup 2021 qualifiers.
Guyana will be among 12 teams who, through their CONCACAF Nations League (CNL) performances, will compete in the Preliminary Round (Prelims) from July 2-6 as they vie for a spot in the second knockout stage.
Should Guyana emerge victorious from the knockout, they will advance to battle the winner of a Guadeloupe vs Bahamas matchup for a spot in Group C of the Gold Cup. The Gold Cup will run from July 10 to August 1.