The action all goes down on Saturday, March 30, 2019 as the MC Gill Superstars Sports Club will be hosting a grand 7-a-side flood light softball cricket competition, fish fry and domino competition at the Okoo Cricket Ground at Canal #1. The day of fun will commence at 15:00h sharp.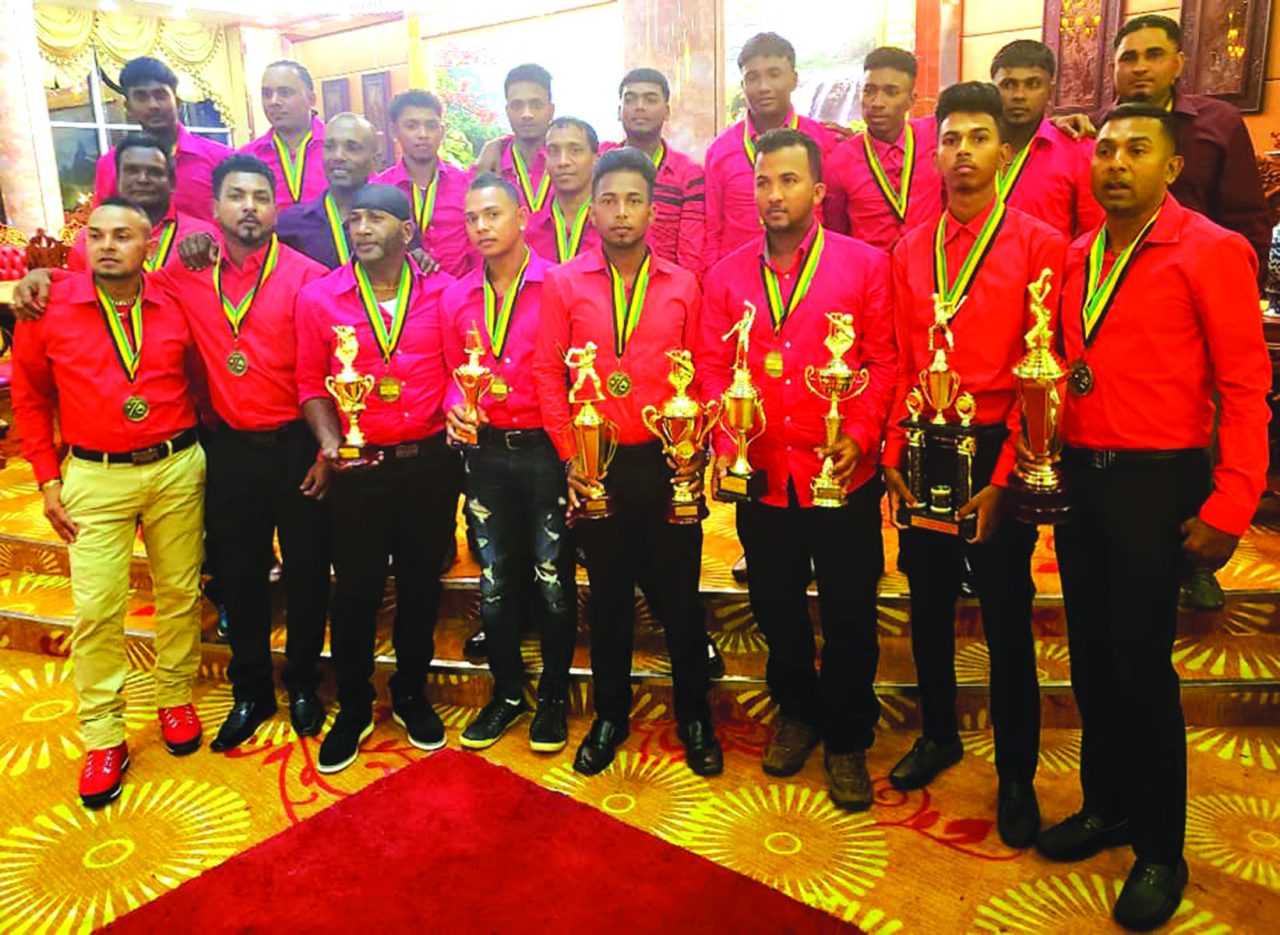 Speaking with Guyana Times Sport Travis Persaud who is spearheading the event with the help of members of the club, said, "We are currently restoring our club's cricket ground. We (have) already (finished) with the landscaping. We need funds to put up a fence for the ground and build two sightscreen. The old fence was taken down because it was rotten. We would just like for everyone to come out and support this fund-raising. It is a worthy cause; we need all the help we can get, because we are in the process of getting funds to assist us in the reconstruction of the fence for the venue".
Persaud also said that thus far 12 teams have registered for the cricket competition, while for the domino competition 6 teams have registered. The domino and cricket competition will carry a registration fee of $10,000 per team, the winner of the cricket competition will receive a first place prize of $100,000 whereas the domino champion will cart off $40,000.
Some of the sponsors of this event are Sudesh Persaud, Anand Persaud, Abdool Razack, Rameshwar Persaud, Manesha Gurudatt and Chicanand Shiwram.
Persaud has said, "I would like to express thanks to everyone who have been supporting us, and also thanks to all the sponsors. There are 15 more days left before this event, and if anyone else would like to donate anything towards this fund-raising, please feel free to contact me on 6499496".
Food and drinks will be on sale.