…over 30 free corrective surgeries done
The Health Education and Relief Organisation (HERO), a non-profit humanitarian organisation that provides free high-quality health care and educational support throughout the Caribbean, has successfully completed 30 of 45 surgeries at the Georgetown Public Hospital (GPHC), and is eagerly awaiting its next trip to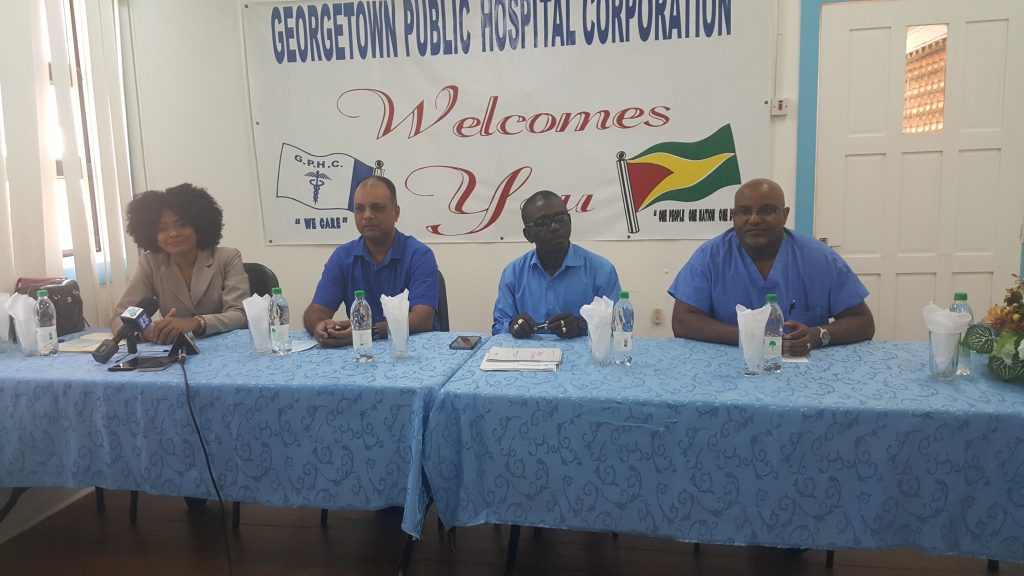 Guyana, slated for early next year.
The HERO team has been visiting Guyana twice every year since 2000, but began performing corrective surgeries some twelve years ago.
On Thursday, after completing a number of surgeries, the team was ready to leave, but was very excited about its impending return in March 2018.
HERO is one of the many teams of medical professionals that visit the GPHC to share their expertise and be involved in collaborative efforts with local medical personnel.
Team member Dr John Mitchell, speaking on Thursday on behalf of the 40-member team, explained that the group has, over the years, been undertaking medical outreaches, among them correcting Clubfoot, a disorder of the ankle in children, as well as low extremity deformities.
"Over the years, we have gone to expand that programme not only in surgeries, but in our medical mission, our literacy programmes, and introducing this year a programme aimed at addressing the needs of children who are orphaned and abandoned", he said.
Dr Mitchell said the medical team was also spread out in Region 10 over the past four days, and had conducted literacy programmes at Providence and Mocha on the East Bank of Demerara (EBD).
"The programme is not only to perform surgeries", Dr Mitchell said.