Michael Singh returned as President of the local custodians for basketball, now formally known as the Guyana Basketball Federation (GBF), following Sunday's Congress and elections at the Guyana Olympics Association (GOA) Liliendaal, Greater Georgetown headquarters.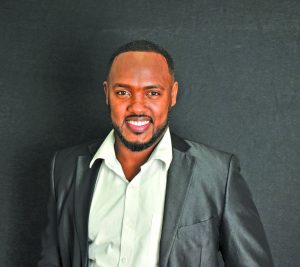 Singh, who will be serving his second term as President, was unopposed, and was re-joined by General Secretary Patrick Haynes, who was also unchallenged for the position.
Singh and Haynes were the only two executives returning from the previous body, as the GBF's affiliated members moved to add fresh faces to basketball's administration in Guyana.
Linden Amateur Basketball Association (LABA) President Rawle Toney, Georgetown Amateur Basketball Association (GABA) President Jermaine Slater, and former female national player Sonia Rodney are the three Vice Presidents of the GBF.
Caricom Secretariat Deputy Audit Manager Chavez Branche is the new Treasurer, and GTT's Accounts Payable, Treasury and Tax Manager, Quincy Baird will serve as the GBF's Assistant Secretary-Treasurer.
Sileena Arjune got the nod in votes against Julian Haynes for the position of Technical Director, while Dennis Clarke, Deon Ferrier, and Leona Kyte were named the three 'At-Large Members' of the GBF.
Singh, following the elections, thanked the associations for entrusting him with the responsibility of governing basketball in Guyana while applauding the diverse membership of the Executive Committee.
He welcomed new faces to the administration of local basketball and told the gathering at Olympic House and those who joined via Zoom that the new GBF Executive Committee would work closely to ensure that the game is properly governed locally.
Singh said the new body was to meet soon to address the immediate issue of funding for the national team, the current Caribbean champions, and preparations for their title defence of the Caribbean Basketball Confederation (CBC) Championships.
The GBF, Singh said, will be making a presentation to Government and corporate Guyana to aid in the infrastructural development of the game, as well as construction of its own indoor facility.
The development of female basketball will also take centre stage, Singh highlighted, following the inclusion of three women (Sonia Rodney, Sileena Arjune, and Leona Kyte) on the Executive Committee.
Meanwhile, the local basketball governing body made two changes to its constitution.
The Michael Singh-led body voted unanimously to change its name from the Guyana Amateur Basketball Federation (GABF) to the Guyana Basketball Federation.
Additionally, the Congress voted solidly to add "At-Large/Committee" members – a move that the GBF said would add to its ability to properly govern basketball in Guyana.