Photos by Jemima Holmes
Squash and boxing were the sports frequently mentioned when the National Sports Commission (NSC) hosted the National Sports Awards for the period 2021-2022 at the National Cultural Centre, on Sunday evening.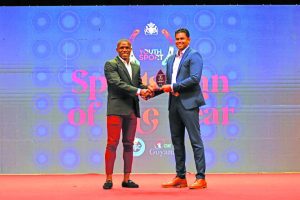 The period 2021-2022 was considered by a panel of Journalists and NSC figures, with the year 2020 being struck out, owing to the coronavirus pandemic.
In attendance at Sunday's soiree were Sport Minister Charles Ramson Jr; Director of Sport (DoS), Steve Ninvalle; NSC Chairman Kashif Muhammad; other members of the NSC Board, athletes; officials; and family members.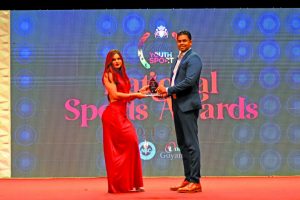 When the dust settled, it was boxing's Desmond Amsterdam who was adjudged Sportsman of the Year, while squash's Nicolette Fernandes was named Sportswoman of the Year, both for their exploits on the international stage.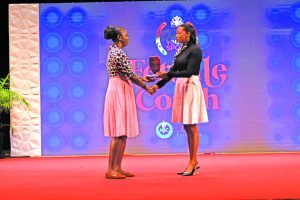 Full list of awardees:
Sportsman of the Year
Desmond Amsterdam (Boxing)
Runner-up – Tagenarine Chanderpaul (Cricket)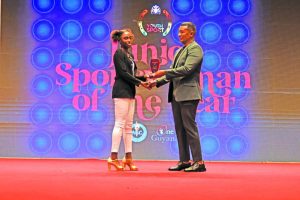 Sportswoman of the Year
Nicolette Fernandes (Squash)
Runner-up – Rosanna Fung (Bodybuilding)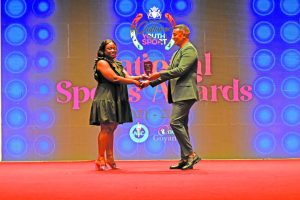 Junior Sportsman of the Year
Shomari Wiltshire (Squash)
Runner-up – Omari Glasgow (Football)
Junior Sportswoman of the Year
Attoya Harvey (Athletics)
Runner-up – Kristen Gomes (Squash)
Sportsman of the Year (Person with Disabilities)
Walter Grant Stuart
Male Coach of the Year
Idi Lewis (Table tennis)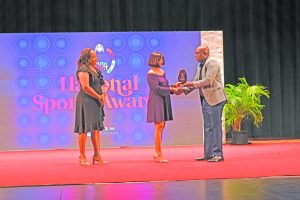 Female Coach of the Year
Tremayne Smartt (Cricket)
Sports team of the Year
Junior Squash Team (CASA)
Association of the Year
Guyana Boxing Association (GBA)
Male Sports Official of the Year
Ryan Sampson (Rifle shooting)
Female Sports Official of the Year
Ann Gordon (Basketball, Football, etc)
Corporate Sponsor of the Year
Large – ANSA McAL
Medium – Mohamed's Enterprise
Small – MVP Sports
Sport Journalist of the Year
Print – Duncan Saul
Broadcast – Akeem Greene
Non-Print – Avenash Ramzan
Posthumous Award
Gokarn Ramdhani (Badminton)