A partnership between Hits and Jams and the Social Cohesion Ministry's Mash Committee will give Guyanese yet another opportunity to be a part of the pre-Republic Day excitement at the Golden Jubilee Mash Village, where Jamaican reggae singer Mikey Spice is expected to put on a thrilling performance.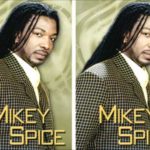 The Mash Village will commence tomorrow at the D'Urban Park and run until February 18, packed with a number of events.
The Village is expected to bring enlightenment on regional mash activities while showcasing a craft market, fashion district, and fun park.
Director of Hits and Jams, Kerwin Bollers, during a press conference on Wednesday, shared that the entertainment group will add four special events to the mash calendar.
This includes a super concert featuring Mikey Spice on Thursday evening, a Soca campfire on February 18, a Republic night concert and pool party on February 24.
"As part of the festival village, HJ is going to be partnering with the mash committee to bring four events to you. Four events of real excitement starting with Mikey Spice," Bollers said.
Meanwhile, Popular Jamaican reggae singer Michael Johnson, well known Mikey Spice, expressed excitement in being a part of the country's Jubilee celebration, while promising to bring a thrilling performance.
"It's really a privilege, I feel very honoured. I'm humbled that you chose me and so far, I'm willing enough to give you everything, I took everything with me and I'm going to try my best outermost best to make sure I do not disappoint," Mikey expressed.