UDFA/ NAMILCO U17
– Panthers, Eagles play to 2-2 stalemate
Milerock FC led the points' standing when the first round of action in the Upper Demerara Football Association's (UDFA's) NAMILCO-sponsored Under-17 Football competition ended; and this club continued their rich form in the second round play with a 7-0 stoppage of Net Rockers, the game ending abruptly since the Rockers could not find seven players and two claimed being injured after the first half of play had expired.
The Rockers lost for the second t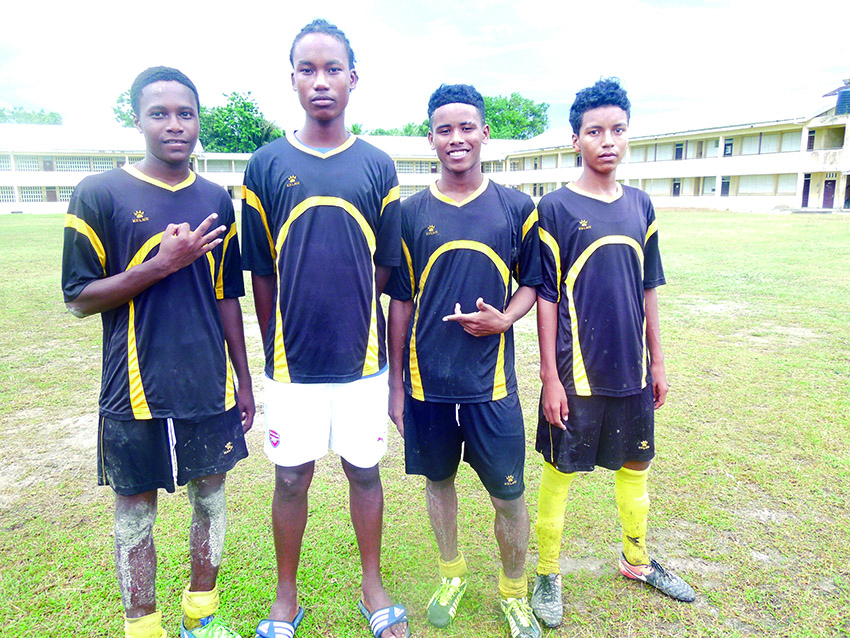 ime, as referee Glen Fraser could not continue officiating with only five players available.
Tyerese Lewis led the way with a hat-trick of goals coming in the second, fourth and ninth minutes of play; and his teammate Lorenzo Miller gained the double, netting in the sixth and 25th minutes, while Lennox Richards in the 13th minute and Mario DePaz in the 34th minute of play closed out the scoring.
In the other game, Amelia's Ward Panthers and Eagles United played to a 2-2 draw. Scores for the Ward side were registered by Shane Jackson in the eighth minute and Keshon Johnson in the 26th minute, while Dereck Kevin and Shaquan Roberts ensured the draw for Eagles from goals which came in the 56th and 59th minutes respectively.