The National Sports Commission (NSC), in collaboration with the Guyana Table Tennis Association, will be staging a 'TEACH THEM YOUNG' Summer Table Tennis Camp, slated for the National Gymnasium on Mandela Avenue.
The camp is scheduled to be run from Monday, July 10, to Friday, August 11, and sessions would last from 10:00h to 12:00h.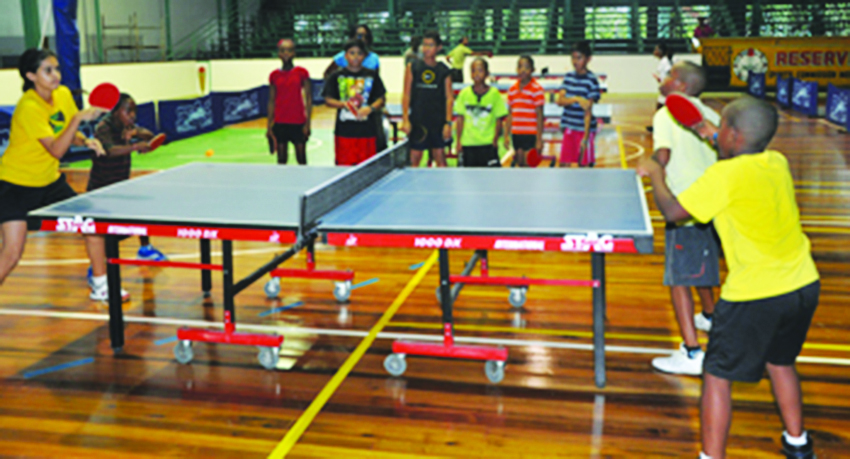 This year's camp will include players from out of town (Berbice, Bartica, Linden and Essequibo) as part of the development of the sport, and will have the presence of International Table Tennis Federation (ITTF) level 1 and level 2 coaches.
The objectives include: To help players with the basic skills; help players to be better prepared for future tournaments; train and introduce students to the basic techniques of the game; discover the skills of children; talent Identification; amuse children with sport skills; and develop habits for healthy competition.
The programme seeks to target players between the ages of four years and 18 years. More than 60 players (boys and girls) will be exposed to the introduction, orientation, teaching and practising of the sport of table tennis in a fun way.
A key feature of the camp would be the staging of a novice's category, which is geared to attract the players participating in the camp.
During the past years, this camp brought out some of the top cadet, junior and senior players in the country; and it is expected that this year's camp would attract more than 60 players and produce new champions.
Registration forms are available at the NSC Office on Homestretch Avenue, and can be uplifted between 09:00 hrs and 16:00 hrs; and at the Cliff Anderson Sports Hall, where they can be uplifted after 16:00 hrs from Monday to Friday.
Registration closes on Friday, July 8; and this deadline will be enforced so as to facilitate the smooth running of the camp.
For further information, interested persons can contact coach Linden Johnson on telephone numbers 621- 7630 or 231-0988.