…found with gun, ammo
A 27-year-old miner is now in Police custody after he was arrested for the rape of an underage female and was found with an illegal gun, matching ammunition and drugs.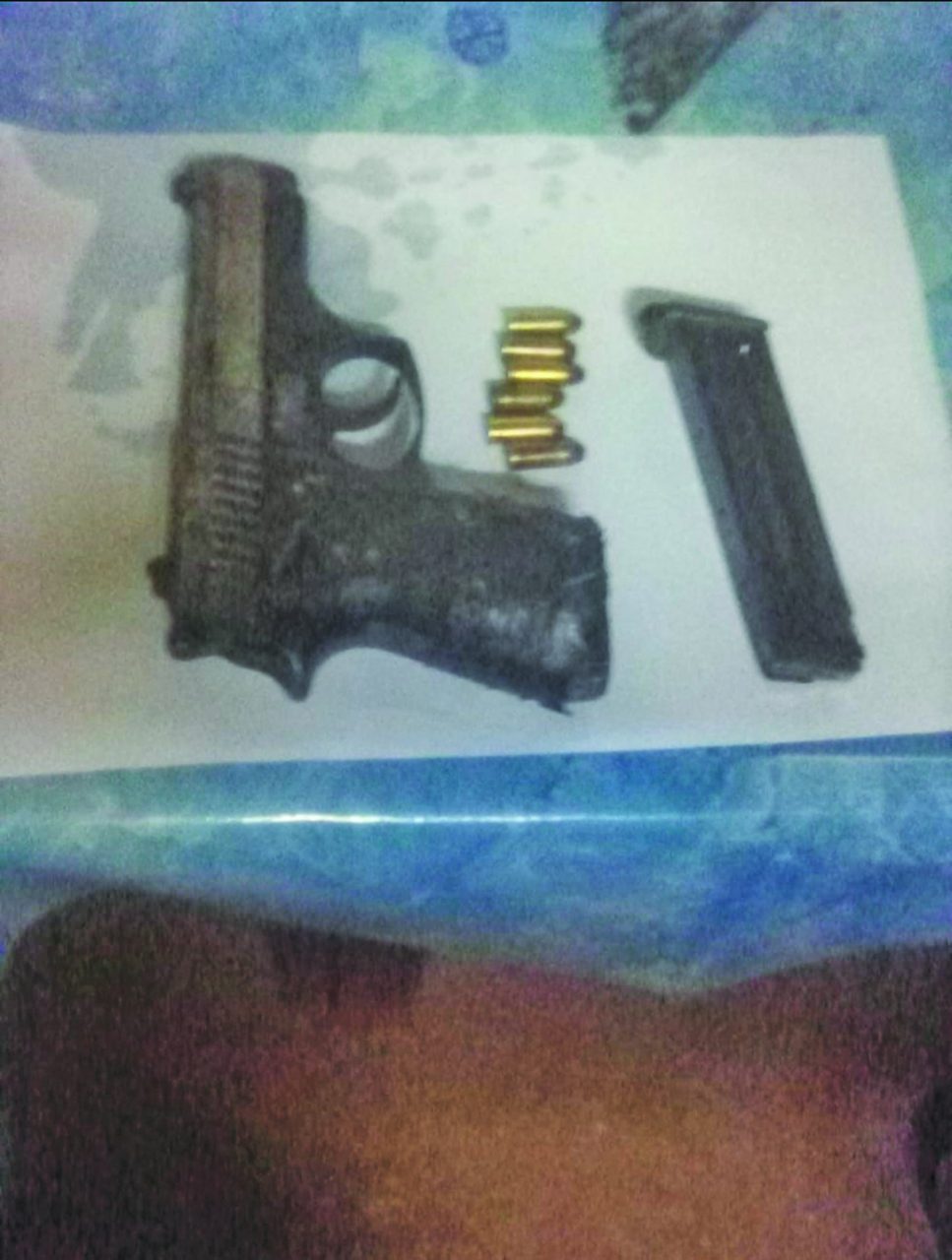 The suspect, who hails from the Potaro River, Region Eight (Potaro-Siparuni), was arrested by police ranks from F Division (Interior locations) on Saturday night.
According to a police source, the 11-year-old girl's parents reported the rape and ranks were dispatched to locate the perpetrator.
Guyana Times was told that the miner is well-known to the young girl's family and that the rape occurred at the child's home while she was there alone.
Reports are that the officers made the arrest at about 20:30h at Garraway Stream, Potaro River, Region Eight.
Upon his arrest, the miner was found with an unlicensed pistol with six live rounds of matching ammunition. He is presently in Police custody and is said to be assisting with the investigation.
Several weeks ago, a miner, Ronaldo Persaud was remanded to prison by Justice Jo-Ann Barlow when a hung jury returned after hours of deliberation.
Persaud, 20, of Rockstone, Essequibo River, was on trial for raping a 12-year-old girl between October 25 and 26, 2016, at 20 Miles Anarika, Essequibo River.
The defendant was represented by Attorney Ravindra Mohabir, while the State's case was presented by Prosecutors Seeta Bishundial, Lisa Cave, and Sarah Martin.
The jury, after almost four hours of deliberation, was unable to reach a verdict.
Persaud will be retried at the next sitting of the Demerara Assizes.
Persaud was not released on bail since he is currently serving a sentence for two break and enter and larceny charges along with an unlawful possession of firearm charge.
In December last, yet another miner was charged with the rape of a nine-year-old girl.
Shawn Cornelius, 36, of Bartica, Region Seven (Cuyuni-Mazaruni), is accused of engaging in sexual penetration with a child under the age of 16.