Housing and Water Minister Collin Croal on Friday visited Region One (Barima-Waini) in an effort to address some of the issues that were raised by regional officials.
Croal, who is the parliamentary representative for the region, was accompanied by Local Government and Regional Development Minister, Nigel Dharamlall and met with Mabaruma Mayor Chris Phang and Deputy Mayor Carolyn Robinson.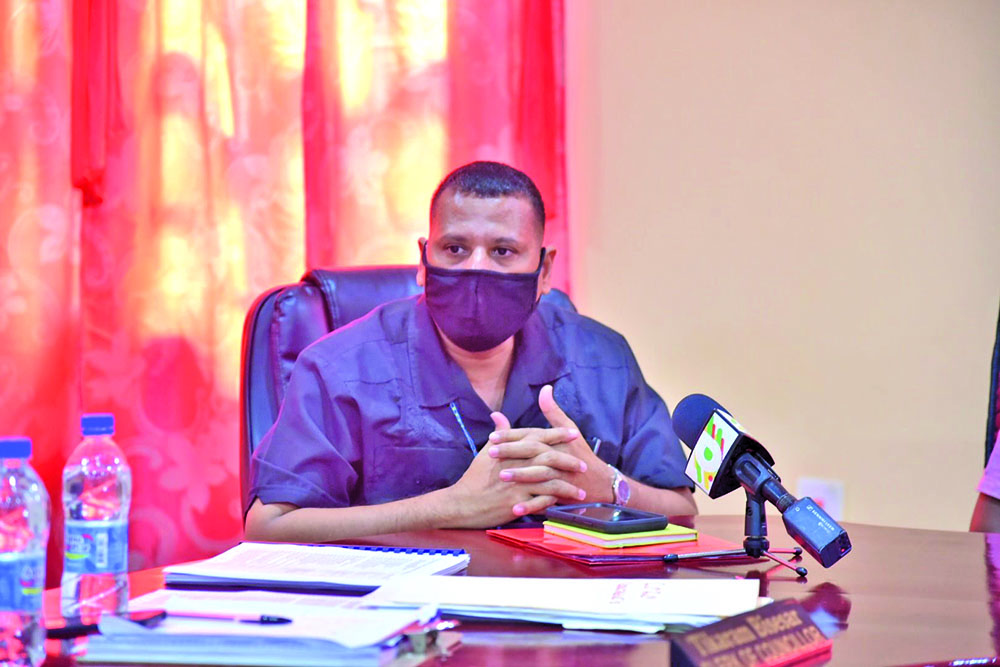 The discussions circled around addressing issues that impede the work of the Council and finding solutions to these issues. Efforts are being made at the level of Central Government to resolve some of the issues that have been raised.
Calls were made for the relationship between the Municipal Council and Regional Democratic Council to be strengthened. Phang committed that his office will be used as an agent for fostering a better relationship between the town and Central Government.
Meanwhile, Minister Croal noted that for the programmes and policies to be properly executed in the region, there must be greater synergies. He added that even as the housing and water sectors roll out their plans for the region, the municipal and RDC play a critical role in the successful implementation.
"You at the regional level play a big part in the broader consultation process, this partnership will only serve as a mechanism for improved delivery of service for the people of Mabaruma," Croal highlighted,
He further called for co-operation as the region prepares to welcome transformation in the area of infrastructure development.