Newly-appointed Canadian High Commissioner to Guyana, Mark Berman has committed to continuing partnerships and collaboration between his country and local counterparts, in efforts to benefit from matters of mutual interest.
He would have shared this position during a courtesy call on Natural Resources Minister Vickram Bharrat on Friday, where wide-ranging discussions were held relating to economic development for the much-anticipated development that Guyana will see from its booming petroleum sector.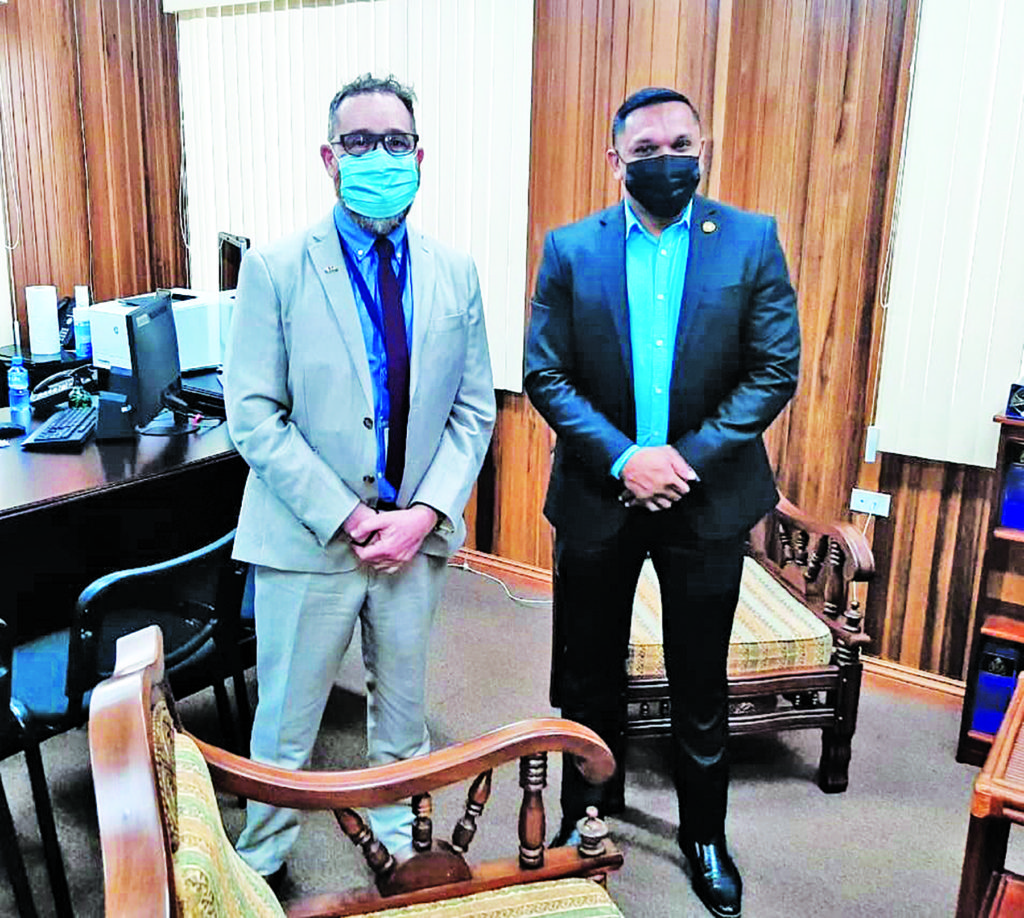 "During discussions, possible areas for technical cooperation and capacity building were also explored, particularly for technical training to enhance capacity in oil and gas, underground mining and quarrying. It was agreed that the Ministry and the Embassy will work closely in the near future to advance areas of mutual interests," the Ministry stated in a release.
Additionally, talks were held on Guyana's participation at the PDAC 2021 Convention—the world's premier mineral exploration and mining event which will be held virtually next month. The annual PDAC Convention is the world's premier international event for the minerals and mining industry and has attracted more than 25,000 people from 135 countries in recent years.
Berman, who worked as the Director General for Global Affairs Canada, replaced Lilian Chatterjee as Canada's High Commissioner to Guyana and also functions as Canada's Representative to the Caribbean Community.
Shortly before leaving, Chatterjee had said that her country was willing and ready to share its expertise and experience with Guyana given its history in commercial oil production and clean oil and gas technologies.
During the Caribbean Oil and Gas Virtual Summit (CARIVS) 2020, she had noted that the Canadian Private Sector, in particular, has much to offer Guyana in terms of world-class technologies, a wealth of expertise, and a sound track record in oil and gas, infrastructure, renewables, and clean technologies.
She expressed that Canada was "ready to assist Guyana with innovative solutions including technology that reduces the environmental footprint while maximising the energy potential of Guyana."
Guyana benefitted from development assistance from Canada in areas such as climate resilience, inclusive economic growth, extractive sector governance, and Private Sector development.