– St Roses High student now top CAPE performer
The Education Ministry on Thursday revealed that a huge error was made at the announcement of the top performers for the 2019 Caribbean Advanced Proficiency Examination (CAPE) on Wednesday.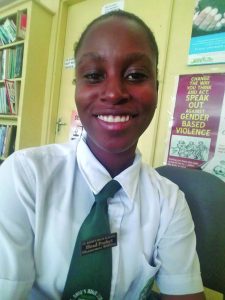 The Ministry in a statement to the media declared Shanomae Milling of St Rose's High School as the country's top CAPE performer for this year, and not Michael Bhopaul of Queen's College who secured Grade One passes in eight units, as was previously announced.
Milling, who wrote eleven units, copped the first position after securing nine Grade Ones and two Grade Twos. Grade Ones were obtained in Applied Mathematics Unit 1, Caribbean Studies Unit 1, Environmental Science Unit 1, Physics Unit 1 and 2, Biology Unit 1, Chemistry Unit 1, Pure Mathematics Unit 1, Physical Education and Sports Unit 1. Whilst twos were obtained in Applied Mathematics Unit 2 and Communication Studies Unit 1.