–AG's Office will proceed with audit – AG Sharma
The Education Ministry has formally withdrawn its request to the Auditor General's Office to have a special audit conducted into the operations and affairs of the University of Guyana (UG).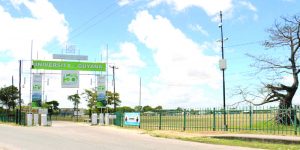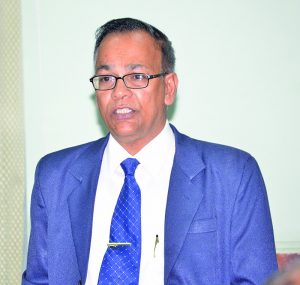 This special audit was initially requested in light of several complaints raised by representatives of UG's Workers Union (UGWU) and UG's Senior Staff Association (UGSSA) revolving around that educational institution.
However, although the Education Ministry has formally withdrawn the call for the audit, Auditor General (AG) Deodat Sharma, during an interview with Guyana Times on Monday posited that his organisation is still forging ahead to have the audit completed.
"The Permanent Secretary (PS) had withdrawn the request but we are still going ahead with my auditors to look at it because there was a concern. So that is the issue right now. It is ongoing…it is one of the audits that has been contracted out."
He stated that the accounts at that tertiary education institution have not been "up to date" and the reports for the accounts for the year 2015 are only now being made available.
This will have an effect on the length of time it will take to have the audit completed but nonetheless, according to AG Sharma, the Audit Office will continue to execute its duties and conduct this much-needed audit.
Just three weeks ago, Presidents of the two UG Unions were calling for the swift commencement of this audit, after alleging that the outgoing Vice-Chancellor, Professor Ivelaw Griffith and Pro-Chancellor, Joe Singh, who heads the institution's council, were practically running same to fit their own desire
The University is presently low on funds and is unsure as to how it will keep in operation until the end of 2019.
AG Sharma, in April last, had noted that the PS of the Education Ministry had officially written to him, requesting this special audit, but before his office could have begun its work, the necessary meeting had to take place.
"Meetings were held with the Education Ministry officials, of course, they had to be held first so that we could be briefed. Then there were meetings with the Unions from UG but I am not at liberty to discuss what transpired in those meetings. However, what I can say is that I am hoping to go into UG to start the special audit within two weeks from now" Sharma had informed on April 20, 2019.