A group of friends who have an avid interest in tape ball cricket decided to take the leap of faith and establish their own club, Regulators XI.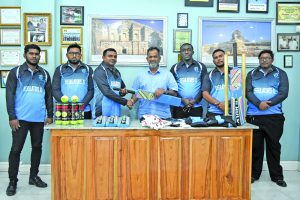 Only now getting their footing as an official club, Mohamed's Enterprise has lent a hand to the team in donating a slew of cricket gear and clothing for the team to utilise.
At the simple handing over ceremony on Thursday at Mohamed's Lombard Street location, Team Manager Elon Sooknanan expressed his profound gratitude to the Mohamed family.
"Let me take this opportunity to thank Mr. Mohamed for responding to our call for sponsoring the team, providing the necessary gear and equipment to make our team functional at all levels throughout the country," Sooknanan said.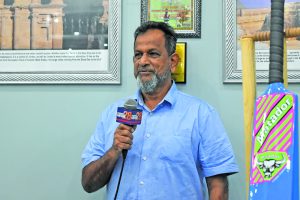 He gave a bit of background about the formulation of the team, stating, "We've decided since we are in close proximity to each other, why not form the Regulators XI, and, as such, we decided to do that. We're able to meet regularly, because of our location."
However, for Regulators XI, it is about more than just playing the sport. According to Sooknanan, the team is hoping to get involved in charity games and events that would benefit the less-fortunate community.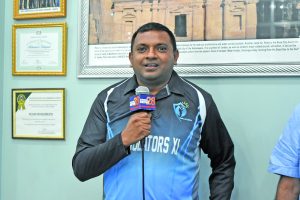 He explained, "Our objective is basically to play throughout the ten administrative regions of this country, especially if there is a charitable or fund-raising activity. It's something that we're looking to do to meet the needs of persons. It's more of an initiative whereby we want to help those in need as well. And we're so happy that Mr. Mohamed could be part of this."
Businessman Nazar Mohamed has extended his best wishes to the team, and has encouraged them to uphold their good conduct.
"I'm so happy to be a part of this team Regulators XI, to sponsor these bats, wickets, gloves and clothing etc.," Mohamed said. He noted, "I myself was a cricketer, and while you're in the sport to win, you should express yourself in a manner that is very begotten to society. Even though you lose, you must be a good loser. So, I want to encourage the boys, because there are some very good teams around. I want to wish you all the best."