By Timothy Jaikarran
Many of the top teams in basketball will be participating in the 'Road to Mecca' competition, and both the UG Trojans and Eagles are rearing to go battle for supremacy.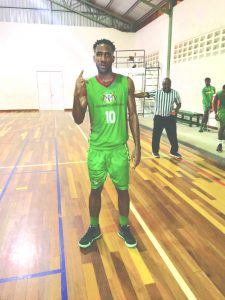 In an interview with Guyana Times Sport, UG Trojans Captain Selvaughn Mosley was asked about preparation leading up to the highly anticipated competition; and he said, "Preparations for 'Mecca' are being made despite challenges of having to share the court with table tennis almost every training session, and players not being available every session, due to personal engagement!
"We continue to have pickup games and have a strong group of core players around which we are trying to build the others. We are one of the few team which have the luxury of using the Sports Hall for training, and (we) plan to use it to our advantage, as home court familiarity will be ours.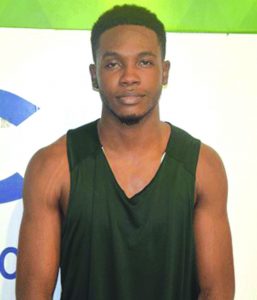 "Because of our style of play and discipline, we continue to attract a wealth of players, so Trojans might have a few new faces this basketball season."
Mosley also said what gives the team motivation is love for the game, as no one on the team is being paid to play. He noted that, as a team, players try to motivate each other on and off the court, especially after a bad game.
Moseley said that since the team won the GABA Under-23 title in 2018, team members' confidence has been greatly boosted, and players have been encouraged to maintain a high level of productivity on the court.
Echoing similar sentiments, Eagles' Captain Travis Belgrave said winning the tournament is his team's top priority. "It has been a lot of hard work, whether on or off the court. Lots of personal training sessions (are involved. It is) a bit difficult balancing (commitment to the game) with work, but in all has been good. Representing my country is what keeps me going. It's a huge honour for me to be labelled as a national athlete. And also, (I am) learning as much as I can, so I can teach the next generation."
Belgrave said it is not all about participating, but winning the biggest basketball competition in Guyana — which would be a huge accomplishment for him and his teammates. He also said that the Eagles team stand out from all others as they possess leadership and a hunger for the title.