A motorcyclist lost his life on Saturday evening along the Friendship Railway Embankment, East Coast Demerara, after being struck down by the intoxicated driver of a motor car.
The deceased has been identified as 25-year-old Oliver Collins of Friendship, ECD.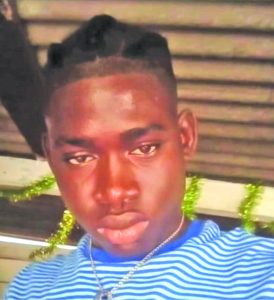 The Police have said that the accident occurred at about 20:30h, and the driver of the car is a 22-year-old male whose identity is being withheld.
Police investigations have thus far revealed that the 22-year-old man was driving motorcar PAE 137 in one direction while Collins was driving his motorcycle in the opposite direction. Witnesses indicate that the car veered into the path of the motorcycle and the collision resulted, causing the motorcyclist to sustain severe injuries to his body.
Law enforcement officials who swiftly responded to the scene found Collins in an unconscious state, and immediately rushed him to the Georgetown Public Hospital, where he succumbed to his injuries while receiving treatment.
The Police have revealed that a breathalyzer test conducted on the driver of the car indicated that his alcohol consumption was way above the legal limit. As such, he remains in custody, and is expected to be charged shortly.