The Muslim Youth Organisation (MYO) of Guyana has embarked on the distribution of another 400 food hampers to the poor, needy and vulnerable in Guyana.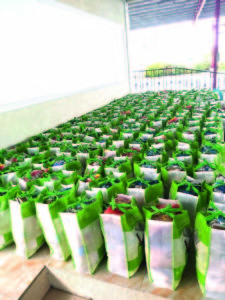 MYO said that people are becoming more and more in need of assistance to cope with the struggles of their daily lives amid COVID-19, hence its distributions.
"Under these circumstances and as Muslims, we are commanded by Allah [God Almighty] to render assistance to those in need," the organisation said on Saturday.
Recently, MYO distributed 500 food hampers to various communities throughout Guyana.
It said that it continues to work tirelessly to bring much-needed aid to families across Guyana.