Two young entrepreneurs have taken on the challenge of providing men in Guyana with trendy, quality and designer clothing options at affordable prices.
The online clothing store, Na-Mar Showroom, developed out of a conversation about the difficulty of finding fashionable menswear locally.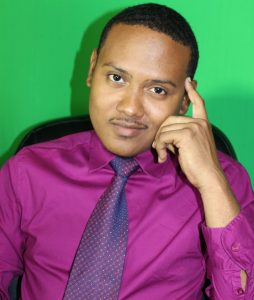 After going back and forth, Chief Operating Executive Namon Oneil Frank and Managing Director Mark Junior Murray decided to create a business plan to import and resell affordable options for men.
The business partners have agreed that prices will not be driven by profit, as they focus on providing the solution for male shoppers in Guyana to "See it, Click it, Wear it."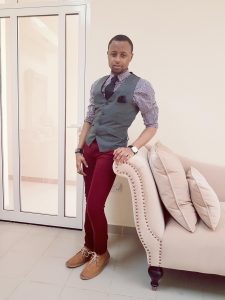 Na-Mar Showroom plans to bring a new meaning to how men shop online when the business officially launches on July 24.
Customers will be able to place orders online using the company's Facebook store. Shoppers can expect online price promotions and discounts at the launch of the online retail store. With advertised stocks readily available, Na-Mar Showroom will conveniently offer customers same day pick up in Georgetown, Guyana.
Prior to the launch, the business partners have been busy on social media, providing potential customers with a look into the future of the company through a short commercial, fashion tips and trending articles.
"Fashion is what happens when you dare to do something with your wardrobe that is uniquely different and that's the service we hope to provide with Na-Mar Showroom; one that's uniquely different," said Frank.
Conscious that the online store is entering the local market at a time when there are a number of competitors for the resale of clothes, media personality Mark Murray hopes that Na-Mar Showroom will stand apart by providing its customers with a personalised shopping experience.
"I personally struggle to find clothes that fit properly and look effortless. I am often forced to turn to my local tailor for that. What we hope to accomplish with Na-Mar Showroom is to help men understand sizing and complementary colours," said Murray.
Although the online store will initially focus on linking Guyanese men to the global fashion arena, Na-Mar Showroom hopes to one day share the talents of local fashion designers in other countries.
Be sure to check out Na-Mar Showroom on Facebook, Twitter, Instagram or online at www.namarshowroom.com for the latest trends in menswear which will be available just in time for summer.