…Dhanpaul, Patadin contribute as well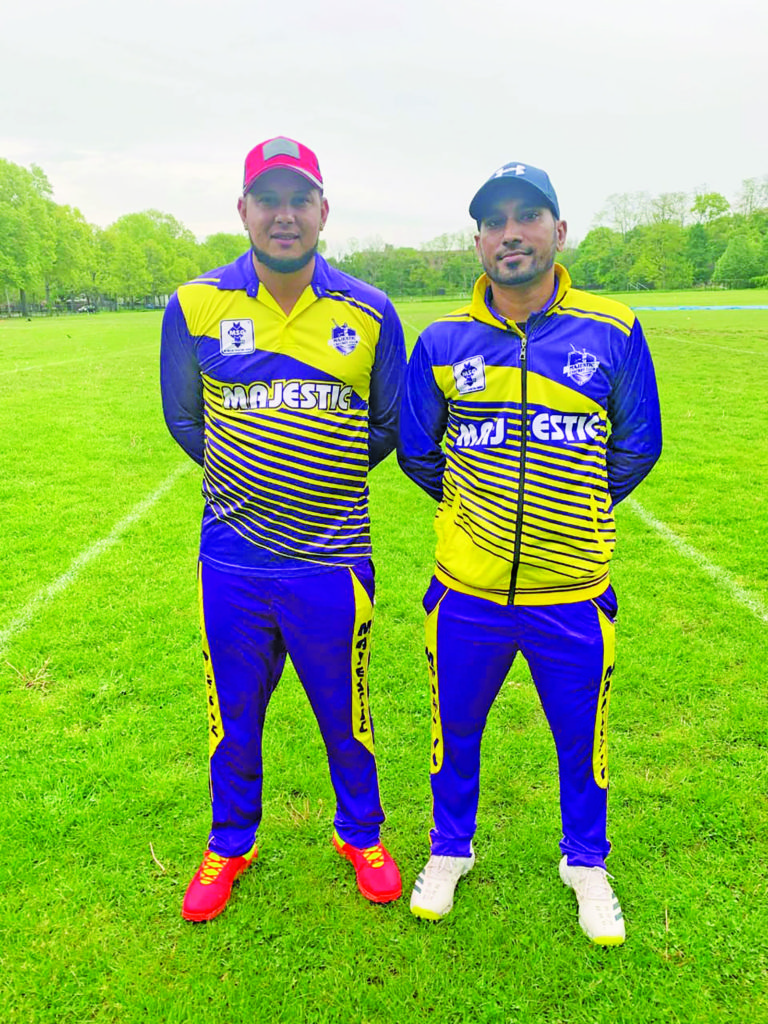 The action continued on Sunday in the New York National Cricket League (NYNCL) Caribbean Fest 40 Overs Tournament 2021, with Majestic CC seeing off the Bronx Cricket Club in a one-sided affair at Cunningham Park. This was thanks to the collective efforts of Derick Narine, Damion Vantull, Avi Dhanpaul, and Chris Patadin.
Their opponent was no easy walkover, but the Majestic CC picked up where they left off last week. After beating the top team in USA cricket, they were willing to take on anything thrown at them. Hence, they made sure the Bronx CC felt the full force of their wrath.
Batting first, Majestic openers Narine and the in-form Patadin found their groove. They began their assault early in the 35-over affair. They found the boundary ropes with ease and made sure their opponents knew just how easy it was to pick their bowling. Patadin scored a quick-fire 45 off 28 deliveries which included 10 classy boundaries as he and Narine put together a 92-run stand. Even after Patadin was bowled, Narine continued to rally as Dhanpaul came to the crease.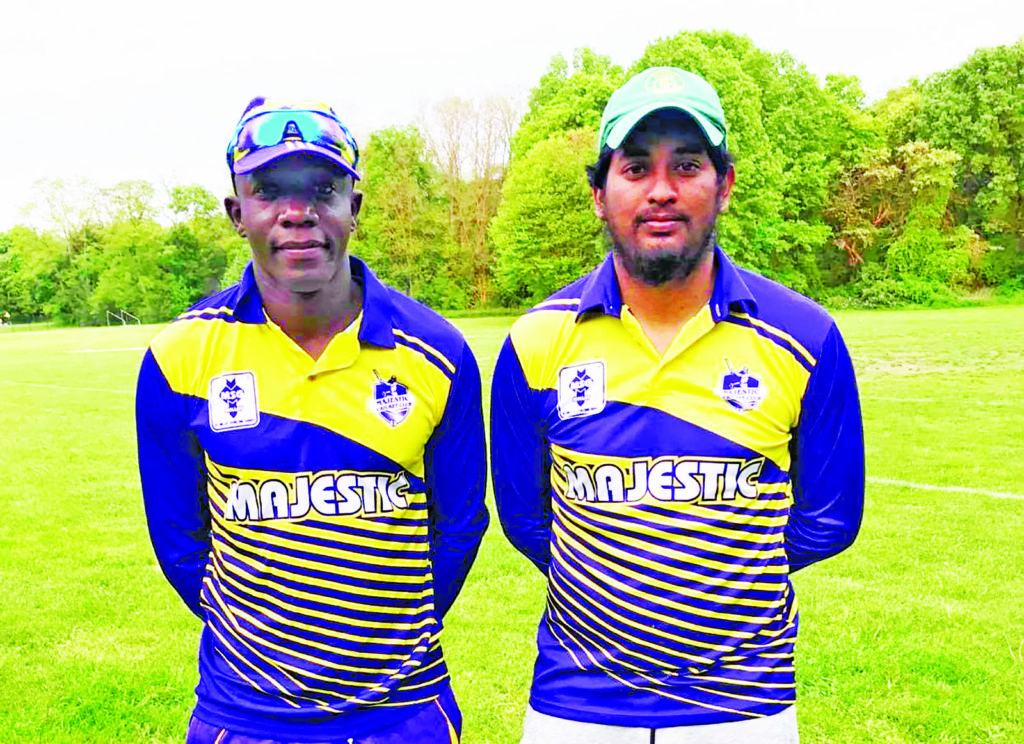 Narine was the aggressor before he ended his innings on 91 off 42 deliveries, inclusive of 10 boundaries and four maximums. Dhanpaul played the role of anchor as he contributed a 46-ball 4,7 which included three boundaries and one maximum. But the show was far from over, Vantull flexed his muscles yet again and produced a magnificent 65 off 41 deliveries, including four boundaries and four maximums. The top four striking at their best were able to take Majestics to a comprehensive 325-5 in their allotted overs. Bowling for the Bronx CC were Dewan Mulin 3-49, Sabir Chowdhury 1-55, and Rahaman Saifur 1-37.
The Bronx CC now needed 326 for victory; the mammoth total in the end proved too much for them as they were restricted to 153-6. Majestic CC not only showed that they had solid batting but they proved that they could defend whatever total they set. Narine was among the wickets as he bagged 1-8, Patadin 1-21, Dhanpaul 2-47 and Nicholas Ramrattan 2-13. Three of the four batsmen who top-scored showed their all-round capabilities and bagged vital wickets to take their team over the line. In the end, Narine was adjudged the Man of the Match for his 91 and 1-8.