…after reacting to abusive DPI Head
The management of National Communications Network (NCN) has sent its Editor-in-Chief on administrative leave to facilitate an investigation into reports of an assault involving himself and Head of the Department of Public Information (DPI), Imran Khan.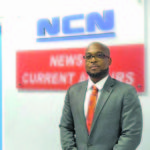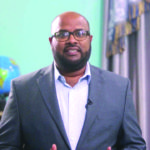 NCN Editor-in-Chief Leeron Brumell was sent on administrative leave after an incident with Khan who allegedly stormed into his office and was abusive to him.
According to reports, the incident stemmed from Brumell's decision to have Marcey Parker removed from reading the television news while being a candidate of A Partnership for National Unity/Alliance for Change (APNU/AFC). This newspaper was told that Brumell, in an official document to the management of the company, stated that it was unethical to have someone on a party's candidate list read the news. The decision to have the anchor replaced reportedly angered Khan who stormed Brumell's office.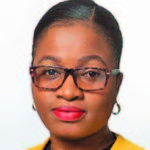 Khan has no legal standing over administrative decisions of NCN.
When contacted by this publication, NCN's Chairman Enrico Woolford confirmed that there was an altercation and that after being shown the footage, Brumell voluntarily proceeded on leave to facilitate the investigation.
"The matter is under investigation. There was an incident. There was an altercation between two persons. Our security officials looked at it and thought that it would have been best for the Editor in Chief to proceed on administrative leave while they investigate the matter."
Asked if the leave was indefinite, he noted that the duration of the leave depends mainly on the outcome of the investigation.
Support for EIC
The incident has seen some employees of NCN taking to social media to express support for their Editor-in-Chief, who they said made an ethical decision in the interest of the core principles of journalism.
"The decision was to remove someone, who's a candidate at the upcoming Elections, from reading the news. He didn't say that she shouldn't be working at the company anymore, he simply said she cannot be involved in the news, even if it's as simple as reading it," one media colleague wrote on social media in support of Brumell.
"He (Brumell) even said it's her constitutional right to be a candidate; however, as a journalist, there are written and unwritten principles that govern the profession and that's what he's standing by," the colleague added.
It was only on Sunday that the necessity of journalists appearing unbiased was emphasised during a two-day training on Guyana Elections Commission (GECOM) coverage, ahead of the General and Regional Elections. Meanwhile, the Guyana Press Association has since been engaged on the matter.