The National Drainage and Irrigation Authority (NDIA) has stopped the Rice Producers Association (RPA) from using the Water Users Association (WUA) building at Number 63 Village, Corentyne, Region Six (East Berbice-Corentyne).
The RPA had used a public address system to announce its proposed meeting on Monday afternoon to discuss the last crop issues with farmers and others members of the RPA.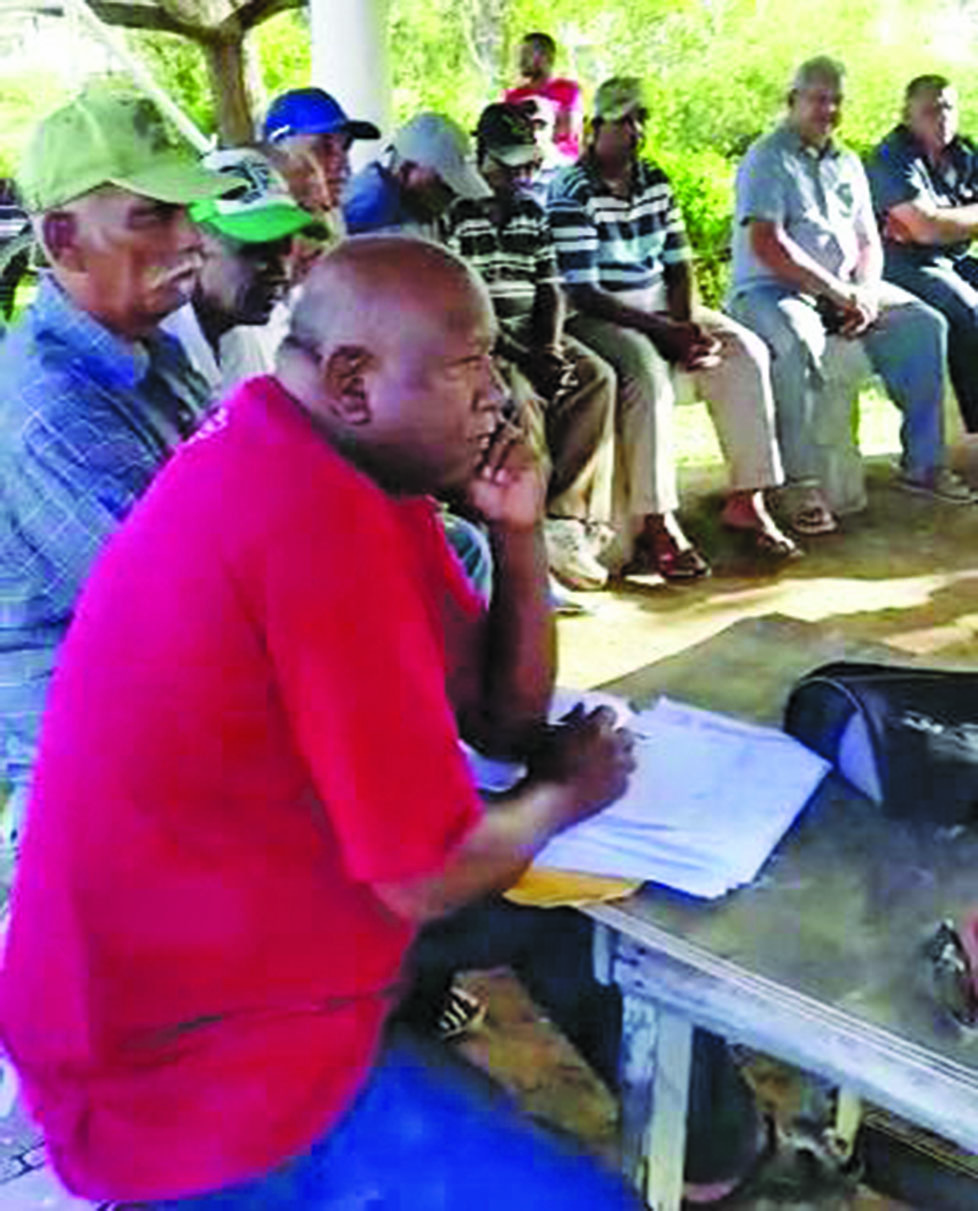 However, on Monday, the Chairman of the 52-74 Water Users Association, Neezam Raja, received instructions from the NDIA not to allow the RPA to host its meeting there. Guyana Times was told that the instructions were handed down from Chief Executive Officer (CEO) of the NDIA, Frederick Flatts.
When contacted, Flatts confirmed that the decision was one made by the management of the NDIA. He noted that permission has to be granted for such an event.
However, General Secretary of the RPA, Dharamkumar Seeraj said it was unusual for assess of the Benab facility to be denied to the RPA.
According to Seeraj, for more than 30 years he has been working with farmers and it was the first time farmers were being denied access to that office to address their concerns.
Seeraj believes there is political interference.
In recent weeks, rice farmers have been very critical over the limited reaction received from Government through the Guyana Rice Development Board (GRDB) in tackling the paddy bug infestation which was countrywide and saw some farmers losing their entire crop, while others could not sell their paddy to milers because of its poor quality.
Farmers in Berbice have also slammed the GRDB, saying the production figures released by the General Manager of the GRDB, Nizam Hassan, were misleading.
Hassan had announced that the national average for rice production was above six tonnes per hectare which is an excellent yield.
Rice farmers on the other hand noted that the General Manager failed to mention the extremely poor quality of rice produced during the crop.
At Mondays meeting, which was eventually held next door to the WUA building at Joe Park, over 50 farmers attended where the impact of the paddy bug infestation was discussed.
Farmers noted the serous damages caused to their crop as a result of the widespread infestation of paddy bugs.
Concern was also expressed over the high increases implemented over the past year to cultivate rice, foremost among them being the inclusion of Value Added Tax on agriculture equipment.
Farmers noted it now costs 12 per cent more on all tractor parts and for a new tractor, while paddy bags have been reduced from 143 pounds to 120 pounds. This, they say, has resulted in a loss of income.
Included in the increase cost of production is the increased land rates which Government is demanding from the farmers.