Fresh into his stint as President of Archery Guyana, Mohamed Khan, along with a delegation consisting of Archery Guyana's Directors, was afforded opportunity to pay a courtesy call on Minister of Social Cohesion, with responsibility for Sport, Dr George Norton, at that Ministry's headquarters on Main Street in Georgetown.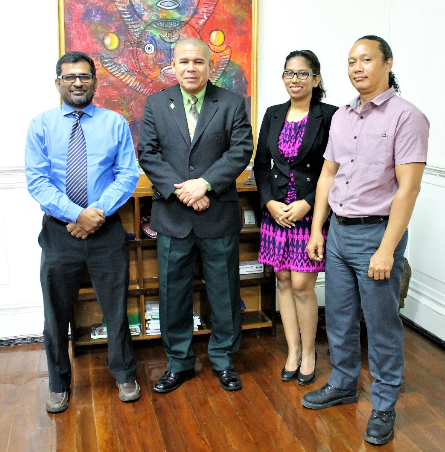 Archery Guyana representatives took this opportunity to outline and discuss their developmental plans with Minister Norton, while updating him on the progress that Archery Guyana has made thus far.
Among the topics discussed was the proposed Junior Archery Programme, Schools Programme, and Para-Archery Programme. The body has also agreed to pursue more Outreach programmes.
Early in the New Year, Archery Guyana will be hosting an International Olympic Judge who is expected to conduct a Judge's training Seminar. This event comes on the heels of the Level 1 Coaching training Seminar organised by Archery Guyana, wherein 19 National Archery Coaches were certified by the renowned International Olympic Coach Phillip Greaves.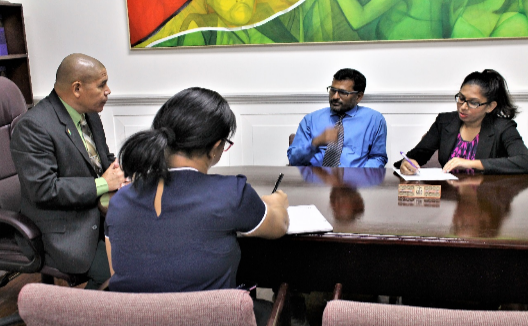 Persons interested in becoming involved in the sport as Judges are urged to engage with Archery Guyana early to be able to benefit from the said Judge's Seminar.
The Minister has expressed commitment to continue working with Archery Guyana, especially in taking the sport into the hinterland areas of Guyana. The Ministry and Archery Guyana agreed to collaborate to build a stronger working relationship in promoting and developing this novel sport for the benefit of all Guyanese.