There are just a few more days to go before the KFC Goodwill Schools Football tournament is unveiled, and more sponsors have come on board to fuel the success of this highly anticipated competition.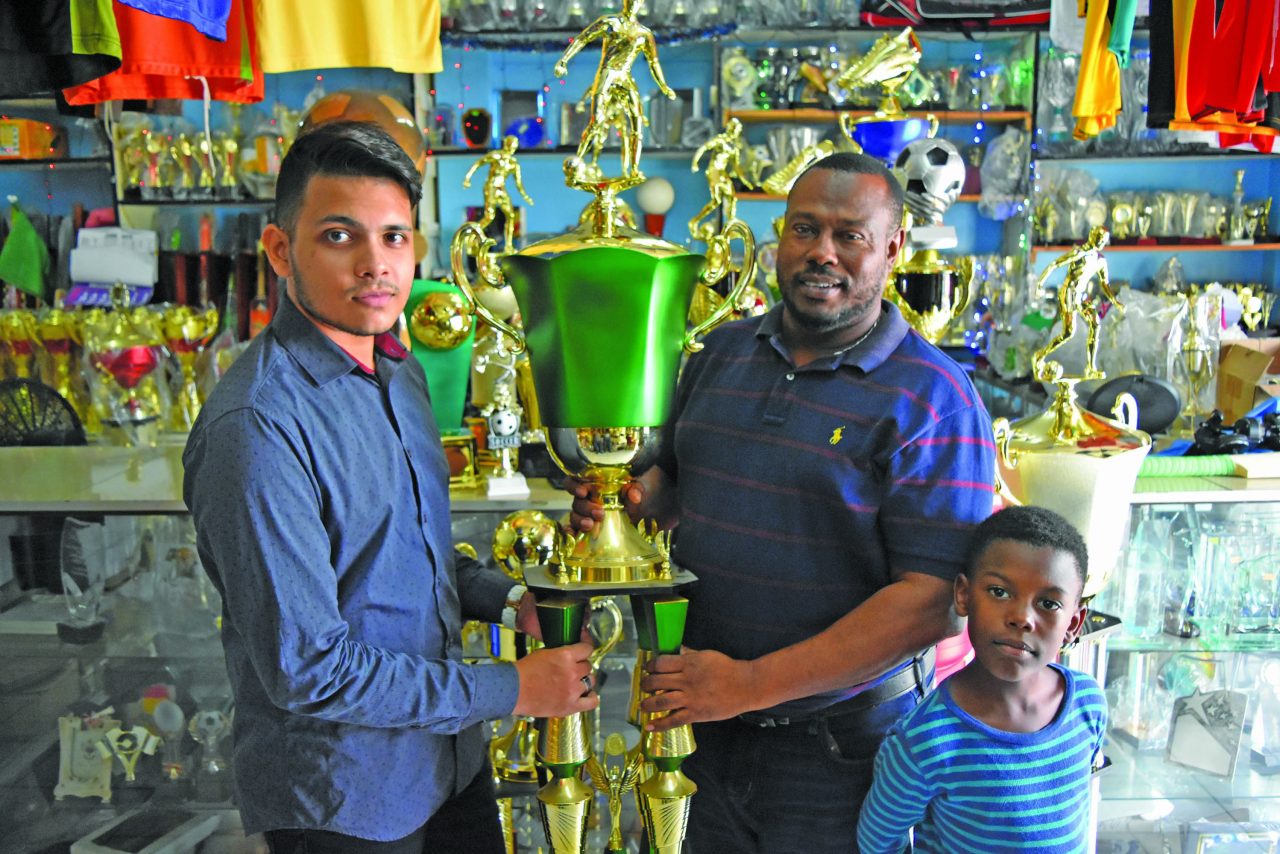 The Ramesh Trophy Stall, located on South Road, Bourda, has generously donated a quantity of trophies to be given to the winners of the three-day tournament along with the individual prizes.
Speaking on Monday afternoon at the simple ceremony that preceded handing over of the trophies, Kevin Eshwar expressed the entity's willingness to participate in initiatives that foster the development of youths. Eshwar also highlighted Petra's excellent track record.
"The Petra Organisation has a long history (of collaborating) with us in supporting the youths of tomorrow. They're always there, giving them athletics' support. Even (in) the educational aspect, they're always there for our youths; and we are proud to be on board with all that, because they represent what we stand for here at Trophy Stall," Eshwar stated.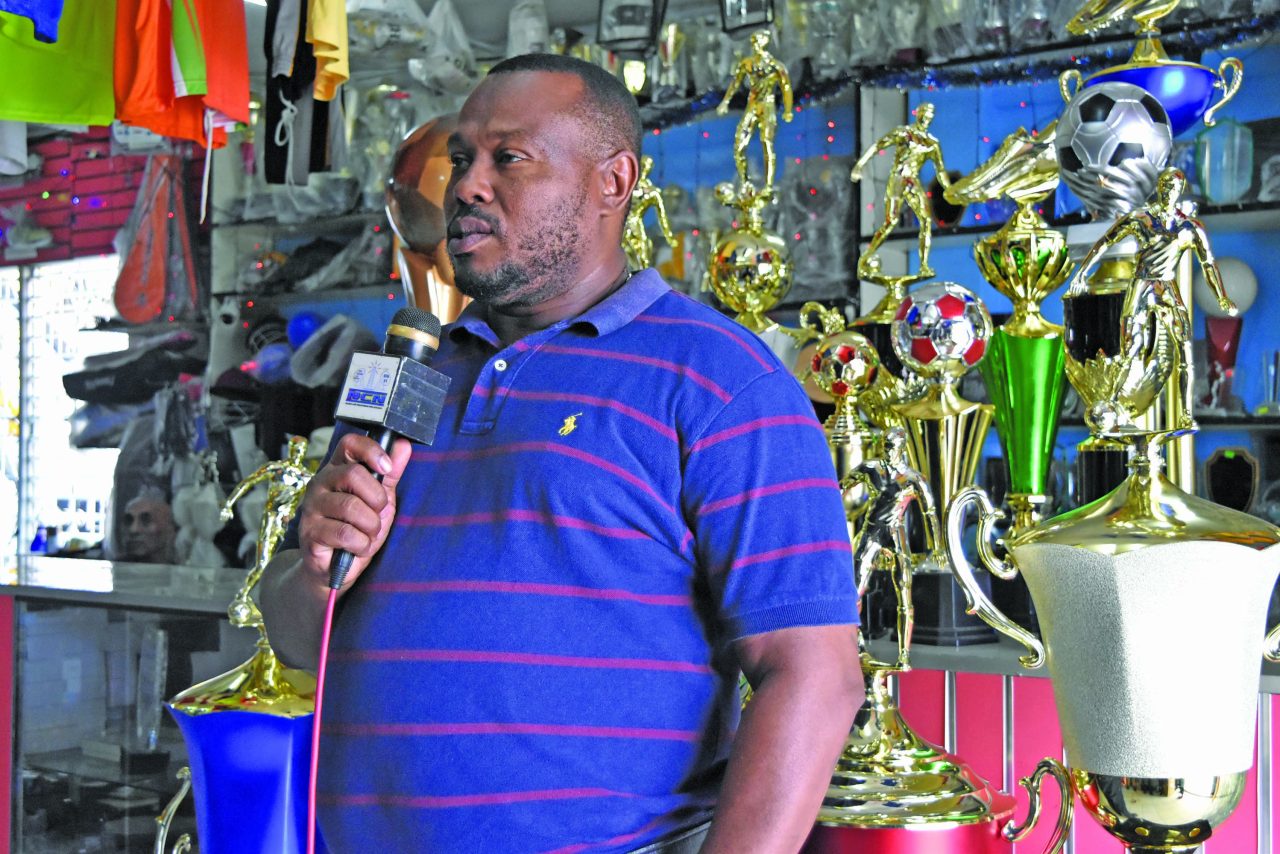 Responding, Petra's Co-Director Troy Mendonca explained that donations such as Trophy Stall's help to further Petra's vision of finding and developing local talent.
"This donation gives…opportunity for us to showcase the best of our local talent against one of the top teams from our neighbouring country, Trinidad and Tobago; and so the donation will go a far way in our developmental programmes that we have embarked on in the last couple of years," Mendonca explained.
Expressing gratitude to Trophy Stall for its continued support, Mendonca said, "Once again, on behalf of Petra, we'd like to extend a special 'Thank you' to Ramesh Trophy Stall."
The three-day KFC Goodwill Tournament will kick off this Saturday, December 15, with the four participating teams, namely: Annai Secondary, Annandale Secondary, Christianburg-Wismar Secondary and the Shiva Boys Hindu College out of Trinidad and Tobago, being involved in play under a round robin format, with the winner being the team that amasses the most points.
On the first day, December 15, the visiting Shiva Boys will take on Annai Secondary while Christianburg-Wismar take on Annandale Secondary. The second day's play, Tuesday December 18, will see Christianburg-Wismar battling Annai and Shiva Boys coming up against Annandale Secondary.
The final day of KFC Goodwill action will be on Saturday, December 22nd, when Annai Secondary will face off with Annandale Secondary while Shiva Boys engage Linden's Christianburg-Wismar Secondary. Play in these games is expected to start at 5pm and 7pm on both days.