Golf is a catalyst for change…
By Timothy Jaikarran
The COVID-19 pandemic has sidelined or sidetracked a large portion of Guyana's major sporting disciplines. And even with some form of sports being played in the latter part of November 2020 and flowing into 2021, the pandemic has still taken a toll on major sporting events in the country.
However, one sport that continues to stand out from the rest is the game of golf, which has risen atop the sports pinnacle in Guyana as it has thrived during the pandemic due to the fact that it conforms with strict COVID guidelines and is one of the few sports approved by the various governmental authorities.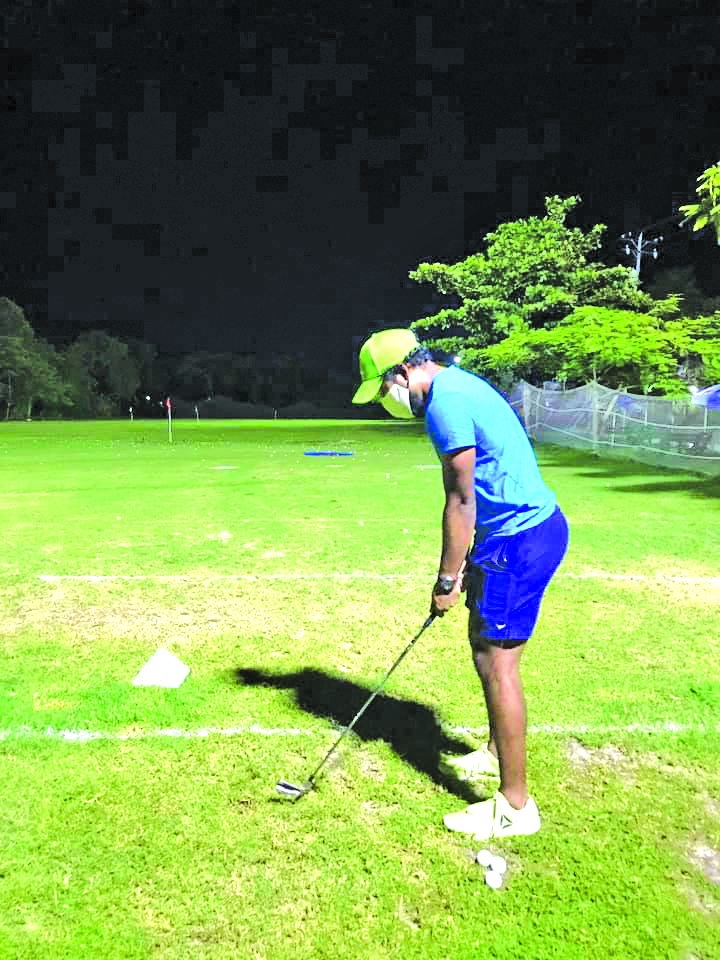 Many people interested in playing golf are at first nervous about how well they would perform, but after trying their hand at the sport, they are eager to have another taste of it. Some may even go as far to say that it has become an addiction, one game that they cannot live without.
One may ask the question: where can they play a quality game of golf in Guyana? They need not look any further than the NexGen Golf Academy and Driving Range on Woolford Avenue, a facility which provides all their wants and needs. The academy provides excellent stress relief for those who are free during the day, and even those who come off of work in the afternoon.
It boasts a well-lit course, so lighting won't be a factor at nights. The academy is led by none other than Aleem Hussain, who is also the President of the Guyana Golf Association. It is Hussain's commitment that the game of golf be taught to anyone in less than fifteen minutes, and while that may sound impossible, it is certainly possible, and has been done on numerous occasions.
When members of this publication took a visit to the Academy in the Scouts Association compound on Woolford Avenue, none of us had ever lifted a golf club in our lives, but within 15 minutes, balls were being driven to the 75- and 100-yard mark, and even further, as the Academy held steadfast to its motto of teaching anyone the game quickly.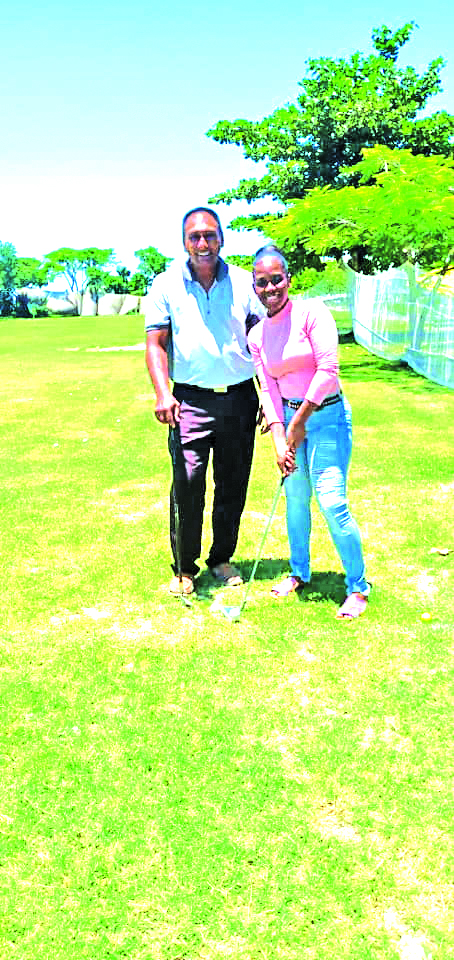 Hussain has commented that while 2020 has been a productive year, the academy will continue to flourish in 2021, as it aims to introduce the sport to as many as 6,000 individuals, making it the fastest growing sport in the country!
With the Maraiko Bay Golf Resort under way, and several other golf courses planned for development, Guyana is fast becoming a golf destination and would soon be in position to take advantage of the additional revenues that Golf tourism brings to a country.
Under Hussain's leadership, the Academy has also introduced the game of golf in 8 pilot secondary schools, as students are able to write this subject, which is now on the CXC/CAPE syllabus. This is in association with the Allied Arts Division of the Ministry of Education, a programme spearheaded by Nicholas Fraser.
The NexGen Golf Academy is expecting to improve its facilities with a putting green, sand bunkers, and short game practice area being ready by early 2021, as it continues to be the catalyst for development of new players due to its central location in Georgetown.
For more information on trying the sport, signing up for lessons, or hosting an event at the Academy, interested persons are invited to make contact on Facebook, or call 645-0944.