BY UTAMU BELLE
The late great Maya Angelo once said, "When we give cheerfully and accept gratefully, everyone is blessed". These words ring true and continue to inspire those affiliated with the Linden based non-governmental organisation For the Children Sake Foundation (FCSF), the Linden Fund USA (LFU), Food For The Poor (FFP) and The Carter Jaiden Foundation.
These organisations are committed to helping families thrive in disenfranchised communities. Recently, they partnered to distribute much needed backpacks and other school essentials to assist scores of vulnerable children in getting back to school. Three hundred students from Linden were beneficiaries.
During the distribution exercise, Tisha Campbell, Director of FTCSF, echoed a quote from the late Maya Angelou, noting, "As Dr Angelo stated, the act of giving is a blessing."
Campbell said "this is why we hope to continue this partnership, distributing these much needed resources to the community. Furthermore, we are thankful to FFTP for the donation of books so that our youths can become educated and independents adults. We are thankful for this initial donation and we hope that this is a sign of a better, stronger collaboration," she continued.
Campbell, in citing an example, said many times children in vulnerable situations do not have anything to call their own, hence the gift of school essentials can mean a lot to parents who cannot afford to purchase them.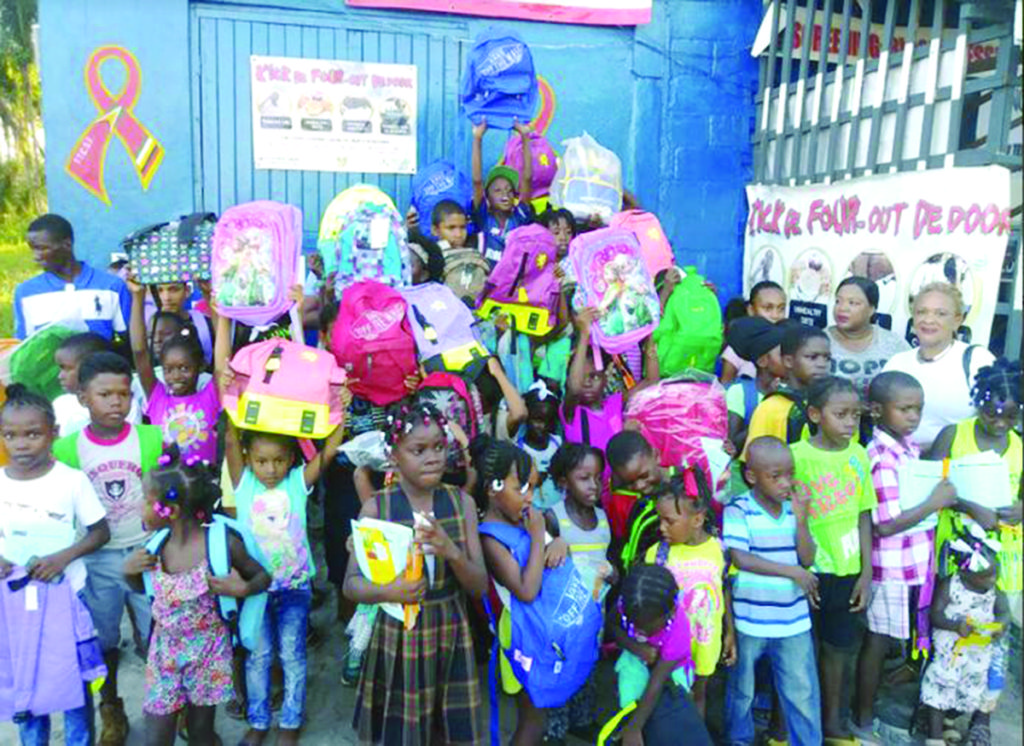 Kellyann Reece, Programme Manager of FTCSF said, "we have always had a strong interest in helping communities rise, and through various programmes (Nutritional Enhancement programme, Child Development and Food Hamper programmes) we will ensure that each child grows up in an environment that facilitates their positive growth and development".
Mr Hope of the Carter Jaiden Foundation pointed out that in many instances these school children hardly have the financial solvency to buy a school bag.
"Any earnings made by their families meet basic needs and a school bag for them is a luxury. As a socially responsible corporate entity working tirelessly to making a difference in the community, we believe that it can help these children by becoming a part of their lives, which may help them to dream bigger through a proper education", he said.
Office Manager of Linden Fund, Cheryl Waite, also noted that it was a joy to present a child with a backpack filled with school supplies.
"Children immediately put them on, and smiles spread across their faces," she said. The organisations expressed heartfelt gratitude to Samantha Fraser, Fonda King, Dr Gregory Harris, Dr Eertenisa Hamilton, Ms Theresa Carrington, Rushell McCalmon, Francine Major and Romaine Hudson who assisted in making the activity a success.