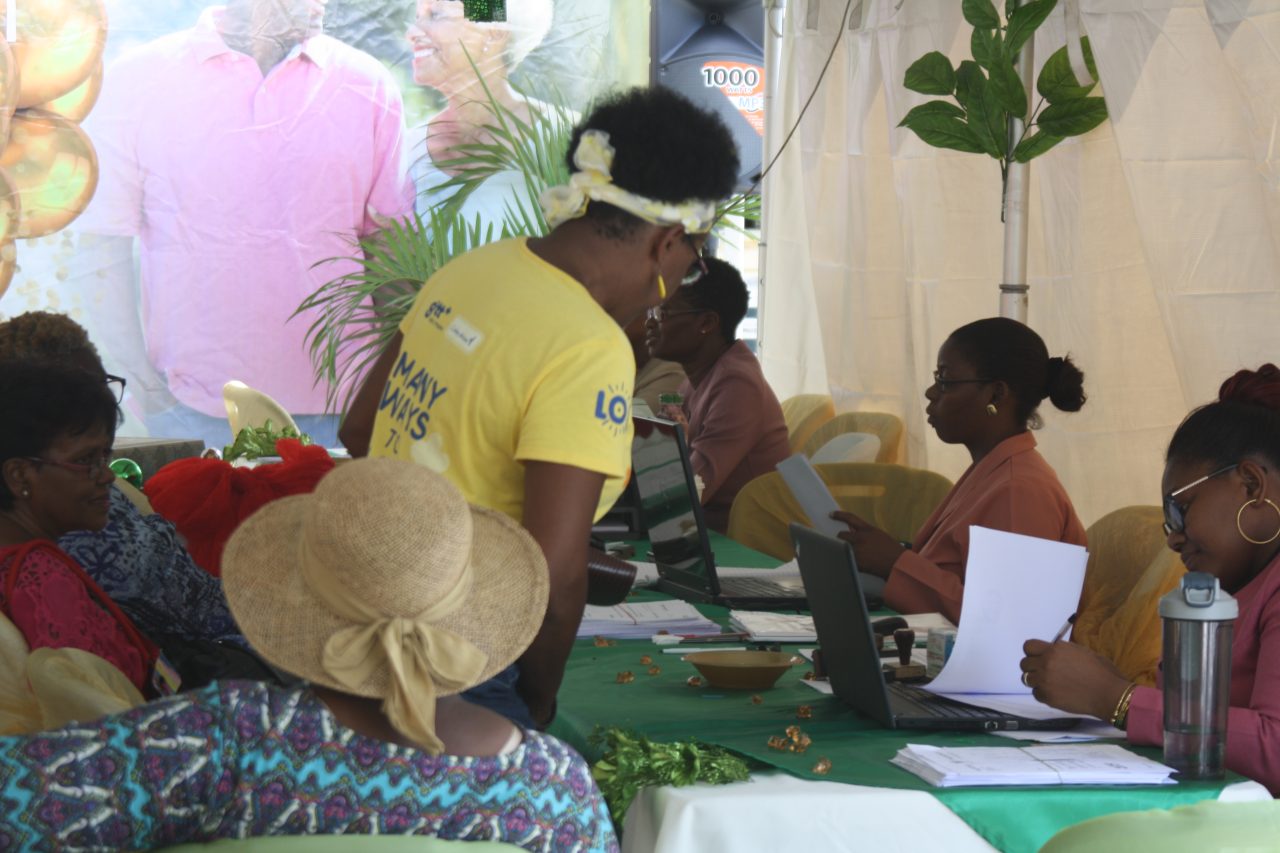 In observance of its 50th anniversary, the National Insurance Scheme (NIS) on Friday hosted an Open Day where it also launched an electronic mode of data transfer for employers, which will reduce the long waiting time and resources.
Public Relations Officer Dellon Davidson explained that employers will now have a hassle-free mode of transferring documents with regards to employee information. He added that the NIS plans to have payments also become easier for employers in the near future, which will see contributions being paid through the banks.
Davidson told Guyana Times that the online service will be critical for employers who have businesses in far-flung areas. The service, he noted, will ensure that necessary documents are submitted in a timely manner.
"For employers who have problems coming into the (National Insurance) Scheme, joining the long lines for payments, we are making it more convenient and more feasible for persons to make their contributions online through the submission and on a later date, we will be offering payments online," Davidson shared.
According to him, employers can make use of this service by logging onto the agency's website at 'www.nis.org.gy'.
Before this new initiative, workers were mandated to submit monthly documents with employees' information, which were filled out manually. With the new system, paper, time and energy will be conserved.
The Public Relations representative posited, "Instead of filling out the paper work manually, that system is now readily available, electronically on our web so the necessary information, as it relates to online submissions is readily available".
He was keen to note that the new system will be easy to use as all the necessary instructions will be online for guidance. Businesses and other agencies using the electronic system for data transfer will no longer be required to walk with piles of documents to makes payments for its workers.
Meanwhile, scores of persons, both young and old crowded the agency's Brickdam, Georgetown location in a bid to have their queries and concerns cleared up.
Maylene Fingal, a 68-year old resident from South Ruimveldt Gardens, Georgetown, told Guyana Times that she was happy she came out to have her issue addressed as it was resolved in a timely manner. The senior citizen added that she was quite pleased with the way she was treated, especially since her voucher was ready for her after waiting for a number of months.
On the other hand, Imtaz Baksh from Peter's Hall, East Bank Demerara, said he went out to query his Old Age Pension benefits, but was told the process was not completed as yet, although waiting for almost a year.
Baksh told this publication that he was told that the process should be completed by month-end.