…to be granted certification by Labour Department
The National Mine Workers Union (NMWU) has secured a 52 per cent vote in a recent survey conducted by the Labour Department, making it the official representative body of workers of Aurora Gold Mine, operated by Guyana Goldfields Incorporated.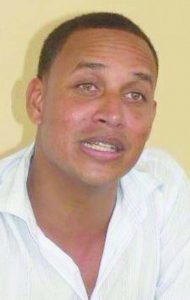 One of the workers informed Guyana Times on Tuesday that support was thrown behind the Union since it had been supporting their struggles since 2015. As such, they are examining the prospects that would be achieved, having obtained a voice to negotiate demands and better working conditions.
Meanwhile, President of the Union, Sherwayne Downer expressed on Wednesday that they are now awaiting official certification documents from the Labour Department.
"As of August 20, the Trade Union Certification Board made a pronouncement. It was announced that the National Mine Workers Union has won 52 per cent in the survey conducted by the Department of Labour and so the Union is officially the legal bargaining agent for Aurora Gold Mines employees. It was a survey and not a poll so no other union were present. The miners solely threw their support behind the NMWU. We are awaiting a certificate of recognition from the Department of Labour," Downer expressed.
However, they will continue strides to advocate for the rights of miners. This development, he noted, is a victory for the AGM workers.
He added, "It is a victory for the workers of AGM. As President of the Union, I vow to go above and beyond to ensure that those employees, who would have trusted and placed confidence in us, will be on the receiving end of the highest level of effective representation".
In July, over 200 workers had downed their tools and initiated strike actions for two days after calls mounted for them to be officially represented by a union and other improved working conditions and wages.
During the strike, the workers had claimed that they were threatened with having their internet connection disconnected, which is vital to ensure communication from their Cuyuni-Mazaruni location to the coast.
They were also demanding better wages, better quality food and laundry services, out of town allowance, missing NIS contributions among others.
Three days later, the Canadian-based company indicated that persons were returning to work on a phased approach and it is anticipated that full production will resume shortly. Three days without production has resulted in an estimated 22,500 ounces of unprocessed ore.
A letter was then issued to employees, granting the second quarterly bonus of 7.6 per cent on July 25, while promising that the formula for the next bonus will be reviewed. However, most of these promises were yet to be fulfilled after weeks had elapsed and some miners had threatened to initiate strike actions once more.
"This is not something big we're asking for. These things are basic workplace facility we're asking for. I don't know why AGM taking so long to treat their workers properly," one miner was quoted as saying.