…asks Guyanese to stop panic buying
Chief Executive Office of the National COVID-19 Task Force (NCTF), Joseph Harmon on Saturday clarified that there will be no complete lockdown of the country but alluded to a possible extension of the partial lockdown measures currently in place.
Since mid-March, curfew and partial lockdown measures were implemented in an effort to combat the spread of the novel coronavirus (COVID-19).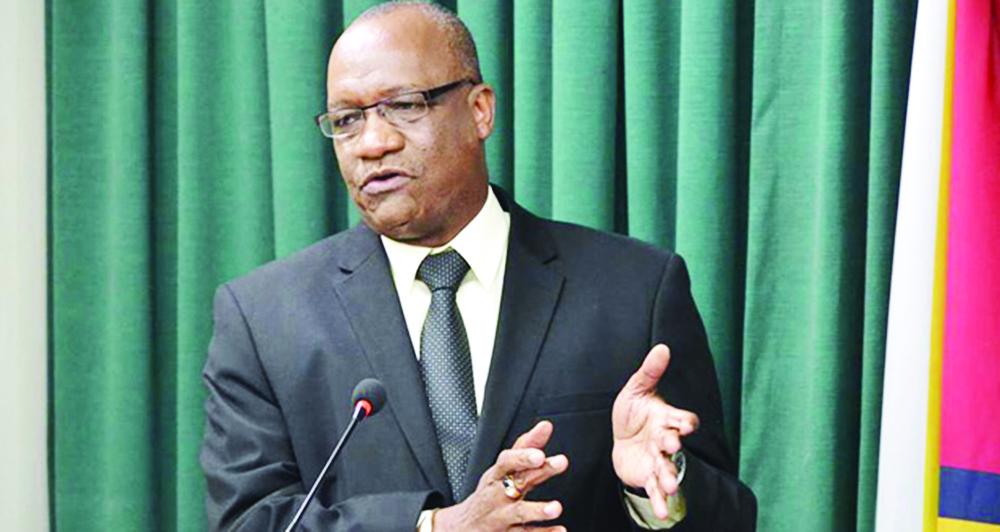 According to Harmon, there are rumors circulating about plans to shut down Guyana by next week, causing Guyanese to flock the marketplaces for goods and other products.
"There is a rumour out there that there is going to be a complete lockdown in Guyana from next week. This rumor is forcing people to do panic buying and is creating unnecessary crowd in our marketplaces and in place where people have to shop," the NCTF CEO highlighted.
However, Harmon clarified that the Task Force has only considered an extension of the current measures, which will expire on June 3.
"I want to make this very clear that the National Coronavirus Task Force has not considered a national lockdown. What we have before us is a consideration for the extension of the current measures beyond 3rd June."
More details in the Sunday, May 31, 2020 edition of the Guyana Times.