− as Ali reflects on bleak economy
In light of failed economic policies, measures shrouded in secrecy and corruption and actions reeking of authoritarianism, there appear to be no hope for Guyanese in 2017.
This is according to Opposition Member of Parliament (MP) Anil Nandlall who was at the time rating the Government's performance in 2016 at a news conference at Freedom House.
He outlined that the trend which started from January and progressed uninterrupted until the end of the year, sends worrying signals of what the new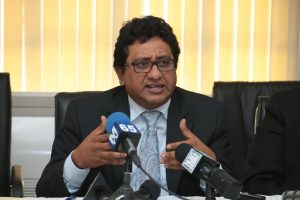 year holds.
"In 2017, there seems to be no hope that there will be changes… In 2017, it looks as though the transgressions will continue unabated," he predicted.
The transgressions to which he alluded include the deadly Carifesta Avenue crash which killed GDF Officer Robert Pyle, his wife and another civilian and the secrecy which surrounded that matter which involved the Special Organised Crime Unit (SOCU); then jewellery being seized under pretext of money laundering; business owner's homes being invaded by SOCU under the pretext of money laundering investigations; among others. Nandlall explained that more hardships will soon come with the State Assets Recovery Agency (SARA) Bill, which he previously posited will set the stage for the creation of a parallel justice system; the Cybercrime Legislation which he believes has many flaws and deserves to be sent to a Select Committee; and the hiring of special prosecutors that will completely side-line the Director of Public Prosecutions (DPP), among others.
Additionally, former Junior Finance Minister Bishop Juan Edghill described 2016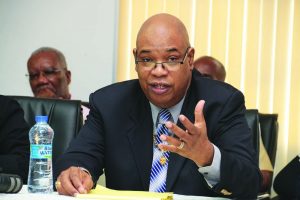 as the year of "lost opportunities and unmet expectations".
He went on to chastise the Government for its incompetence in managing the economy, alluding to the underspending of the appropriated amounts in several sectors.
"Billions of dollars approved in the 2016 Budget remain unspent. Money isn't the problem, management is the problem. So we can best describe this coalition Government as incompetent; they have mismanaged the economy…It is clear that strategic planning is woefully lacking," he posited.
Edghill also outlined that this mismanagement of the economy significantly impacted the economy and the livelihood of the citizenry.
People's Progressive Party (PPP) point man on the economy Irfaan Ali, in his review, reflected on the bleak economic performance in 2016, noting that government failed to increase or at least maintain the economic performance of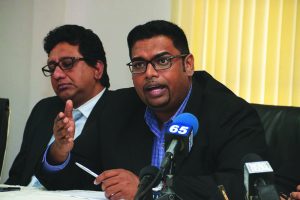 the previous administration.
He reminded that the economy recorded the lowest growth in eight years which was due to the contraction in all the major sectors; sugar 19 per cent decline, rice 14 per cent decline, forestry 33 per cent decline, and manufacturing 7 per cent decline.
Ali highlighted too that while inflation rate is low, food prices have increased by approximately 4 per cent.
He also referenced the closure of the Wales Sugar Estate, and noted that the decision to switch to rice will not only diminish the performance of the sugar industry but bring unfair competition to private rice farmers.