The Ministry of Education Ground on Carifesta Avenue in Georgetown will come alive with excitement as fans gather tonight to watch the final of the 2018 Turbo Knockout Football tournament.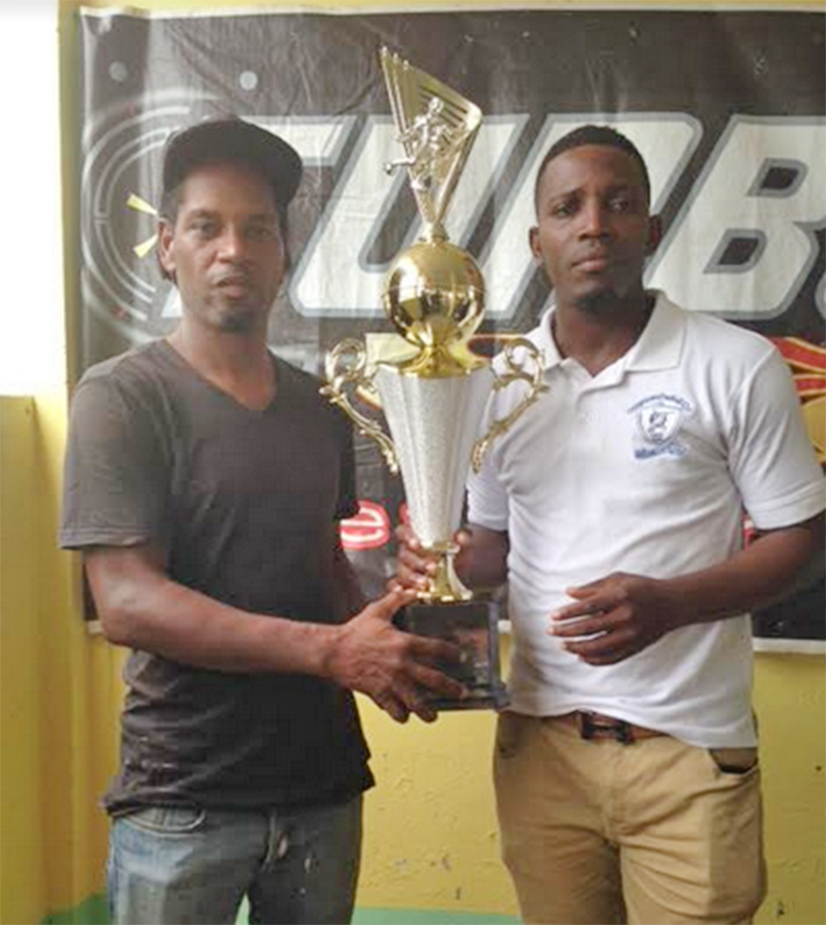 The straight knockout tournament began in November with 16 teams vying for top honours. However, those 16 teams have been reduced to Northern Rangers and Georgetown Football Club (GFC), who will be battling it out tonight for the title.
Patrons will tonight be able to witness both the third place playoff and the final game of the second annual tournament sponsored by the Guyana Beverage Inc under their Turbo brand.
In last week's semifinal, GFC got past Mahaica Determinators by a 2-1 margin, while Northern Rangers had to fight a little harder to secure their final spot. Their semifinal against Santos FC went down to penalties, but the Northern Rangers side emerged victorious with a 4-2 scoreline.
Each team will now be closely eyeing the other as they prepare to win the most important game of the competition. On the Northern Rangers' side, player Nigel Denny, although noting that GFC is usually a tough opponent to get past, expressed confidence in his experienced team.
"Well, tomorrow's (today) final is going to be a very good game. It will kinda be a grudge match for me and my team, because anytime we come against GFC we always get the fight. The last two games we played they beat us twice. So we got a lot of experienced players, a set of youths, so we'd like if everybody could just come out and give us the support," Denny said.
Further, he predicted a 3-1 victory for his team.
On the other hand, GFC is brimming with confidence. Speaking on the team's behalf was player/Coach Delon Cadogan, who stated, "I'd just like everybody to come out tomorrow and represent the GFC family. You can expect a lot from GFC tomorrow. Come out and see the youths take football to the highest level."
When asked about GFC's failure to clinch a senior title, Cadogan noted that the Turbo tournament will be the stage for them to do so.
We feel pressured because we need to get it done, we need to win a senior tournament. We've been up there for the longest while, we're not underestimating Northern Rangers, but we're confident that we will get the job done," he declared. According to Cadogan, GFC will take the win by a 2-0 margin.
Having described the final teams, GFC and Nortern Rangers, as youthful and as having a mixture of experienced players and youngsters respectively, Co- Director of Petra urged fans to come out this evening, as the clash promises to be a nail-biter.
"I think both teams deserve to be in the finals; they have played exceptional football throughout the tournament. You know, I just think the fans should come and witness a very good final, and give them the kind of support they need," Mendonca stated.
The organizer said they are pleased with the development that has been showcased by the senior teams, as they are moving in the right direction.
"I continue saying that we need a lot more football. Looking back at our first senior competition for the year to what we've seen in this tournament, we've seen better play, more consistency; and we, as an organization, continue to lend support," he said.
The third place playoff, a clash between Santos FC and Mahaica Determinators, will go down at 7pm tonight. Later, the headline game between Northern Rangers and GFC will determine who become new champions. Kick-off time is at 9pm.
The first place finishers will walk away with $800,000, while second place will pocket $400,000. The third and fourth place finishers will collect $200,000 and $100,000 respectively.