Twenty swimmers will leave Guyana on April 17 to participate in Carifta Games 2019 in the Cayman Islands, which will be staged from April 20-22 at the Truman Bodden Sports Complex.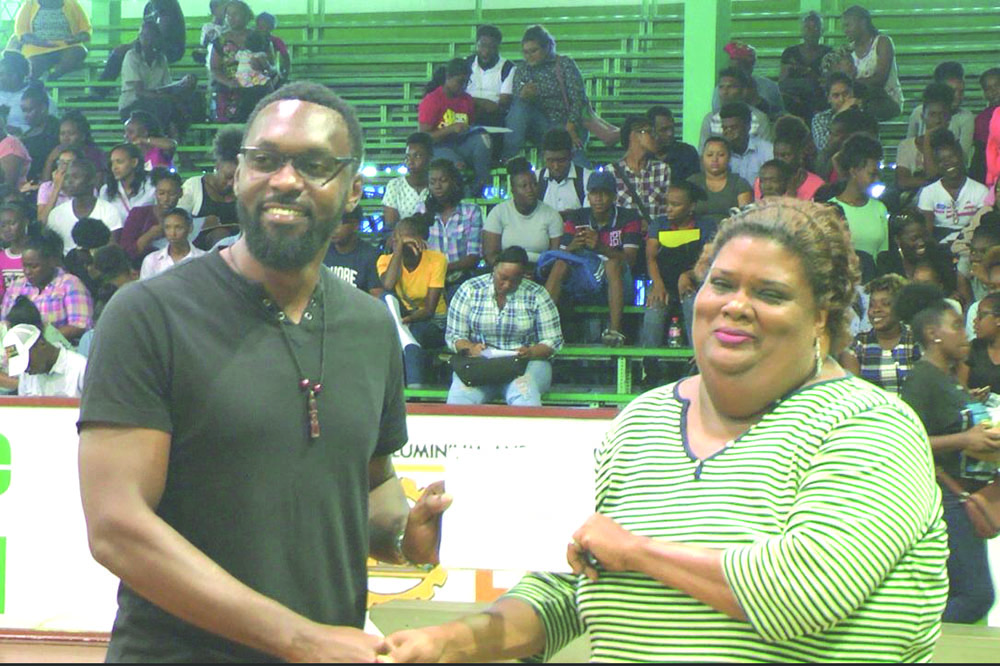 The National Sports Commission (NSC) has donated a sum of one million dollars to the Guyana Amateur Swimming Association (GASA) to assist with the team's participation.
Handing over of the cheque was done at the NSC's job fair hosted at the Cliff Anderson Sports Hall on Friday. Present at the fair was Director of Sport Christopher Jones, who said, "Essentially, the National Sports Commission, through the Ministry of the Presidency, Department of Social Cohesion, have handed over a cheque to the Guyana Amateur Swimming Association (GASA), and this will lend support to the team travelling to the Carifta Games later in this week.
"A total of twenty swimmers will be representing Guyana, (and) this donation forms a part of the handing over that we did to the Athletic Association for track and field, as well as the contribution to the Chess Federation.
"Including the Track and Field Association, The Chess Federation and the GASA, we have a total of 45 athletes that will be representing Guyana at the games."
Jones went on to state that the Athletic Association has received a sum of three million dollars; which, like the GASA, will be strictly for travelling and accommodation of the athletes.
Speaking on behalf of GASA was Rene Charles, the Assistant Secretary Treasurer, who related that the money given by the NSC would definitely benefit the swimmers.
She said she hopes the association and the NSC can work hand-in-hand in the near future to gain more support for the swimmers for future competitions.