Bakewell is very proud and honoured to have the Rose Hall Town Youth & Sports Club (RHTYSC), MS, as a partner in the company's promotional efforts. The club and its Bakewell Under-17 and Second Division teams have been outstanding ambassadors of the company's brand.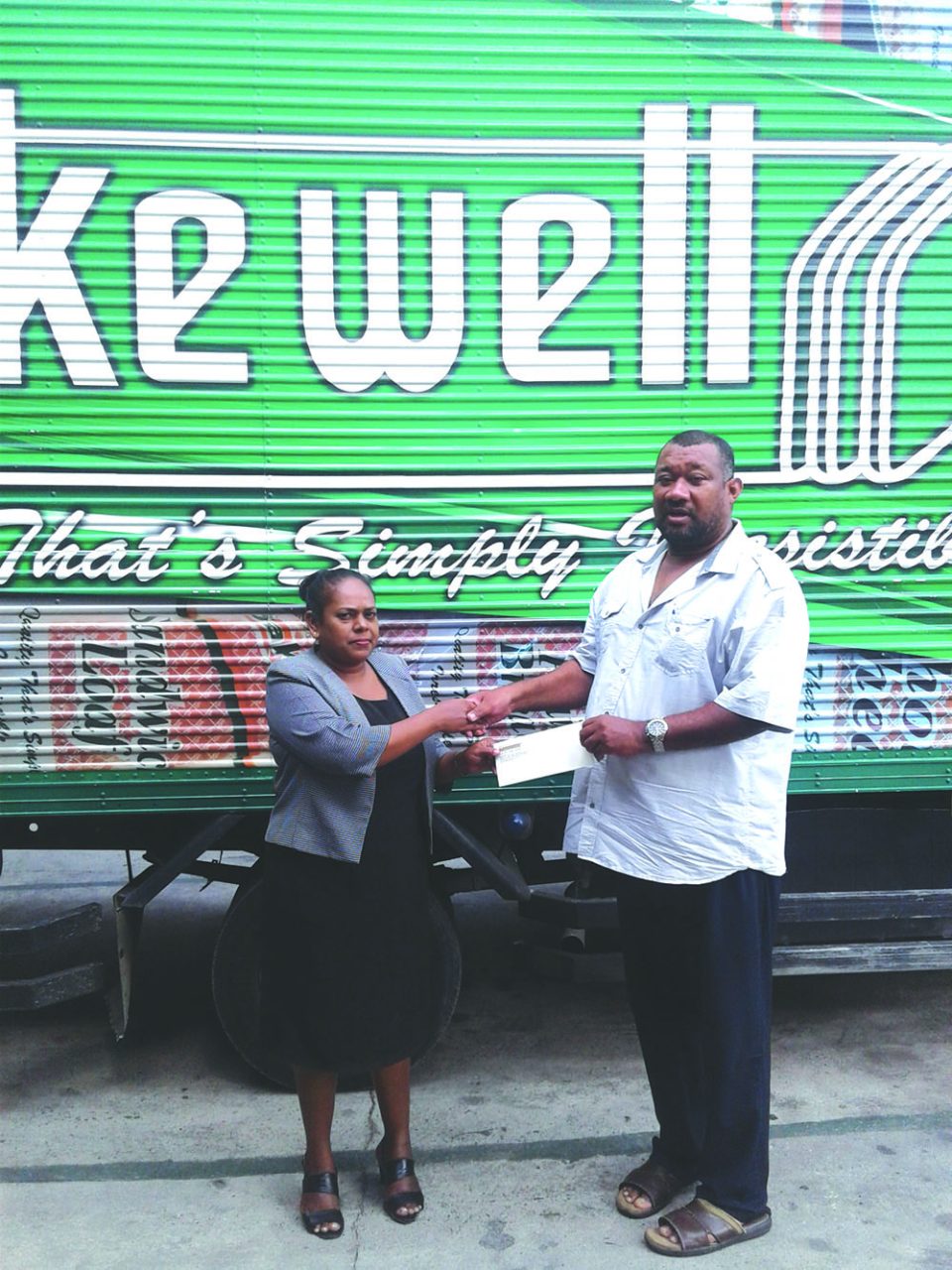 Working collaboratively, the RHTYSC and Bakewell have simultaneously grown to become the best in Guyana, and those were sentiments shared by Bakewell's General Manager Rajin Ganga at a simple presentation ceremony to honour the RHTYSC at the company's head office at Triumph, East Coast, Demerara.
The bakery giant on Wednesday last handed over a sizeable donation to Secretary/CEO of RHTYSC, Hilbert Foster, as a thank you gesture for the outstanding performance of the Bakewell Second Division team over the last twelve months.
Under the leadership of Kevin Sinclair, this team has won five tournaments, while the Bakewell Under-17 team has won the Ramnaresh Sarwan BCB Under-17 Tournament. Tournaments won by the Second Division Team were as follows: Nasir Memorial, Rhonda Lewis Memorial 20/20, Raffik Construction 100 Balls, New Building Society 40-Overs, and Magic Moments 20/20.
The two teams have undertaken dozens of personal development programmes under the name of the sponsorship. Several national and Berbice players were produced in 2018 and 2019. These players are: Matthew Pottaya, Mahendra Gopilall, Jonathan Rampersaud, Kevin Sinclair, Kevlon Anderson, Junior Sinclair, Shemaine Campbelle, Erva Giddings, Chanderpaul Govindan, Jeremy Sandia, Christopher DeRoop, Keith Simpson and Sylus Tyndall.
Ganga noted that Bakewell is now a household name in Berbice because of the outstanding performance of the two teams over the last nineteen years, and he predicted that the very successful relationship would continue in the future.
President of the Berbice Cricket Board (BCB), Hilbert Foster, has said that the Rose Hall Town Youth & Sports Club has been humbled to be recognised by Bakewell as a good brand ambassador. The remarkable success of the Rose Hall Town Youth & Sports Club, MS, over the years has been due to the reliable support of Bakewell.
Members of the teams would be specially honoured for their outstanding performances at the Club's 29th Awards Ceremony on Sunday, May 12, 2019 at the St. Francis Community Centre. The Awards Ceremony was scheduled for April 28, 2019, but a fire in the Club's storage bond has forced a two-week postponement.
Asst Secretary/CEO Simon Naidu expressed gratitude to Ganga, CEO Mrs. Nasir and Secretary Natasha Bhikari for their continued confidence in the Rose Hall Town Youth & Sports Club, and disclosed that all members of both teams felt privileged to represent the Bakewell brand.
The Bakewell Second Division Team is being captained in 2019 by Kevin Sinclair, while Jonathan Rampersaud is in charge of the Under-17 team.