Pele Alumni-sponsored Under-15 Football…
The action continued over the weekend at Bartica with four matches being played in the GFF-Bartica Football Association (BFA) Pele Alumni "Frank Watson" Under-15 League.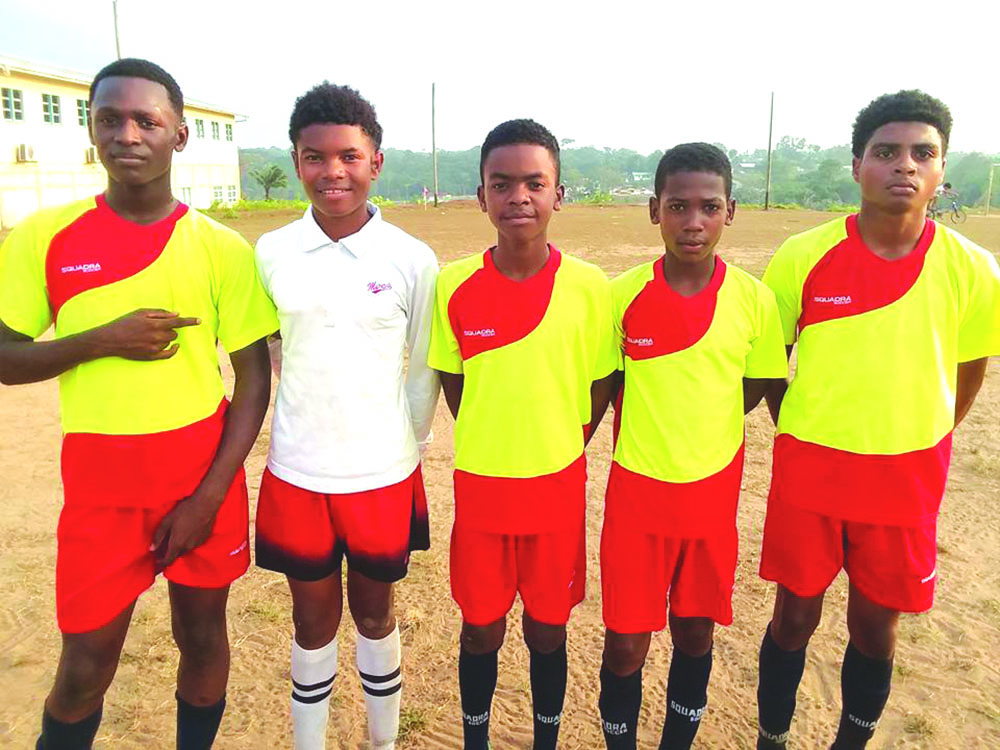 In the first matchup, the in-form Rising Stars FC asserted their dominance, as per norm, with another huge win in the series. They have thus placed themselves at the top of the table, and leave the other clubs grappling for consolation places.
In the other fixture, Lazio FC and River's View FC battles to a hard-fought 2-2 draw in glorious sunshine at the Bartica Secondary School Ground. Ezekiel Skeete and Troy Parris scored for Lazio, while River's View goals came via a double from Jermaine Mitchell.
In the second game of the day, Mil Ballers FC's lone goal by way of Derron Canterbury was no match for Beacons FC's four, coming off the boots of Donte Adams, Lamuel Allen, Isaiah Allen and Justin Bacchus.
One drawn match and an unforgettable game marked the third day of play, as River's View FC and Agatash United FC went toe-to-toe in a nil-all stalemate. But it was the Rising Stars FC boys who dominated the day of play. The stars drowned Mil Ballers FC in a rain of goals as they finished 7- nil, with doubles from Ian Gomes Jr., Kriston Seeram, and one each from Shomari Hunte, Delon Jones and Nigel Alleyne.
To culminate the day, Black Panthers Female Club and Falmouth Female Club put on an exhibition match, with Black Panthers edging their rivals, 1 – 0.