By Brandon Corlette
Demerara may have won the just concluded Inter-County Under-17 tournament, but the boys from the Select U-15 team looked comfortable at this level. Guyana's most elite U-15 batsman, and one of the best youth players in the country, Mavindra Dindyal, finished with the most runs in the tournament, while his Guyana U-15 teammate Alvin Mohabir had the most wickets.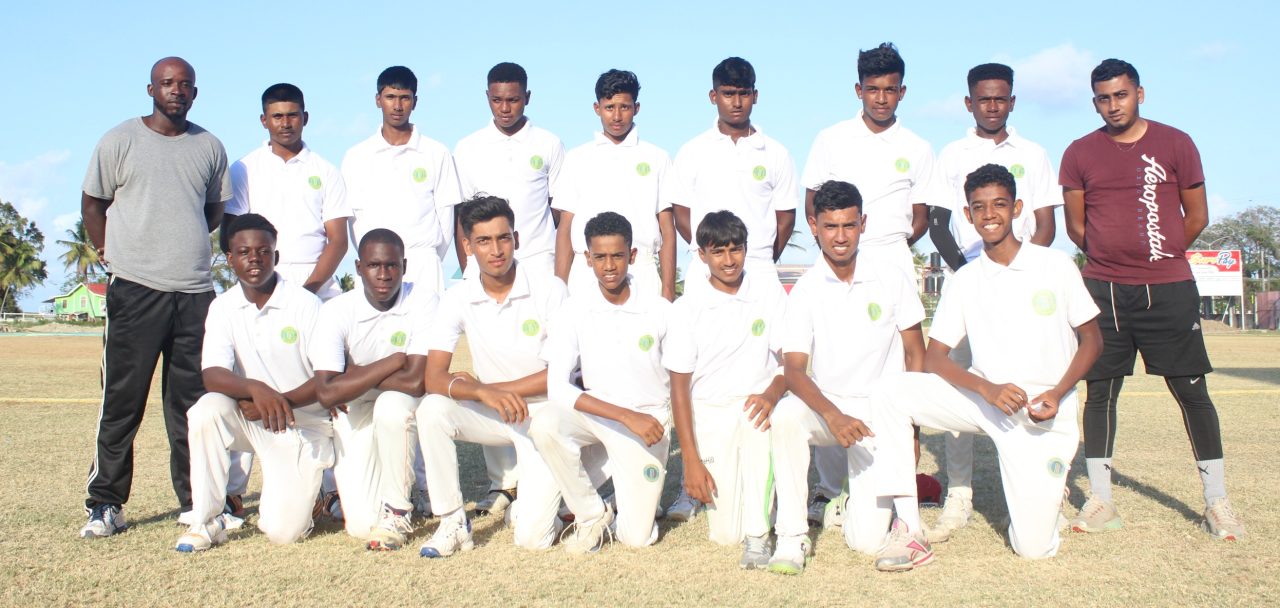 It was a highly competitive tournament, but only one century and one five-wicket haul were recorded. Dindyal smashed 104 against Essequibo at Enmore, while Essequibo's off-spinner Wasim Mohammed had 5-28 against Berbice at Georgetown Cricket Club (GCC).
This tournament saw Demerara emerge as champions and Berbice as runners-up in the three round tournament. In the three matches played, the right-handed stroke-maker Dindyal scored 174 runs; he had scores of 104, 03, and 67 against Demerara in the nail-biting final round.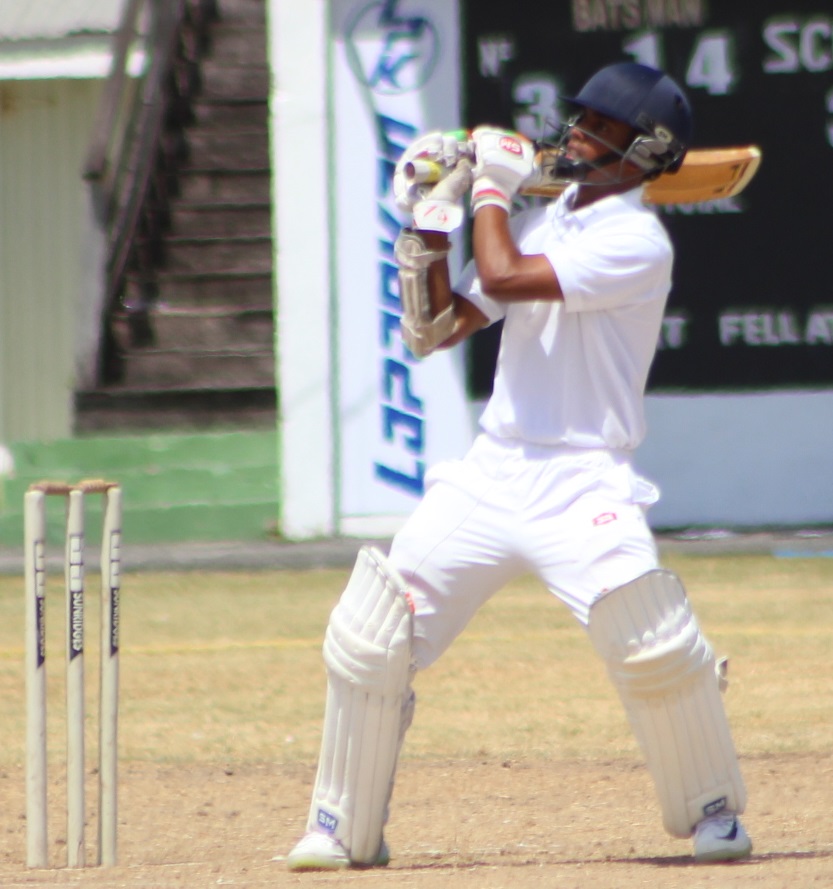 In second position, Berbice's Sarwan Chaitnarine accumulated 109 runs, while Guyana's U-15 opening batsman Rampertab Ramnauth scored 109 runs. Albion native Chaitnarine, after a duck in the first round against Demerara, bounced back with two scintillating half-centuries in the inter-county tournament. The classy left-hander scored an unbeaten 58, followed by 51.
Meanwhile, Rampertab Ramnauth continued from where he left off when he scored the most runs in the under-15 inter-county. He had scores of 10, 23 and 76 in the under-17 tournament. The left-hander who attends Port Mourant Secondary School had a tally of 109, which will do him the world of good as he aims to score heavily in the West Indies U-15 championships in Antigua.
Demerara's opener Matthew Nandu scored 103 runs in his three innings. He had scores of 11, 22 and a 'player of the match' 70. Nandu is also a great bowling option in the inter-county U-17. He had best bowling figures of 4-15 with his leggies.
In the bowling department, off-spinner Alvin Mohabir finished with eight wickets. The Guyana U-15 player, who is currently on tour in Antigua, had 3-13, 4-45 and 1-30 in his three bowling encounters. His team-mate Krsna Singh, who is also an off-spinner, had seven wickets in the 3-match tournament. Singh had figures of 4-26, 0-39 and 3-44 as he displayed economical bowling.
In the spin-dominant tournament, Berbice's Jonathan Rampersaud had six wickets in the three innings he bowled. Among other notable performers in the tournament were the Essequibo trio of Wazim Mohammed, Aryan Persaud and Captain Sheldon Charles, who looked a complete cricketer. Charles, who represents Guyana at the youth level, scored a fine half-century in this tournament in addition to his accurate fast bowling.
Demerara's fast bowler Jagdesh Dowlatram, who had four wickets, looked a good new-ball bowler.
Demerara's Andre Seepersaud, who looked solid but only scored 69 runs in three matches, also had a fair tournament. He was a useful bowling option with 3-6 and 2-31 in the innings he bowled for Demerara.
The likes of Marvan Prashad, Chanderpaul Ramraj, Niran Bissu and Gourav Ramesh had a few bright moments along the way, with the most promising wicket-keeper in the tournament, Shamar Yearwood.
Peeking into the future, the Guyana U-17 team that will be selected looks a strong unit.