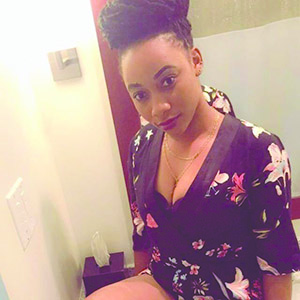 A 26-year-old nurse of was found dead at a hostel at Mahdia, Region Eight (Potaro-Siparuni).
Dead is Schenise Apple of Lot 323 Block 22, Linden, Region 10.
Reports are Apple, who is a nurse at the Mahdia Hospital, was last seen on Tuesday morning after completing the night shift.
Guyana Times understands that she retreated to the nurses' hostel. Speaking with Guyana Times, another nurse said that no one saw Apple during the day but that was nothing strange.
"It is normal when you finish the night shift to sleep most of the day. So after no one saw her, we didn't take it for anything," a nurse told this publication.
However, at about 18:15h, another colleague enquired about Apple and it was then that they visited the hostel and found her body. It is suspected that the woman committed suicide since she was allegedly found hanging in her room. The Police were notified and the woman's body was removed. The Police have since launched an investigation.
When contacted, Apple's family in Linden said that they last spoke with her on Sunday and everything seemed fine. Apple is said to be the niece of Sherwin Apple who was killed some time ago after he was implicated in the alleged rape of the Linden minor which was caught on video.
Persons who feel like they are at risk of harming themselves or are in need of emotional help should call the 'Suicide Helpline' on Telephone numbers (+592) 223-0001, 223-0009, 600-7896, 623-4444, or Email: [email protected]; Twitter: guyanaagency, WhatsApp: +592-600-7896, 592- 623-4444; FaceBook: Guyana Interagency Suicide Prevention Help Line.