Twenty-four-year-old Ryan Alberts, otherwise known as "Murray", will be sentenced on Wednesday for the 2016 unlawful killing of a 19-year-old gold miner.
Alberts had earlier pleaded guilty to the manslaughter charge when he appeared before Justice Jo Ann Barlow at the High Court in Demerara.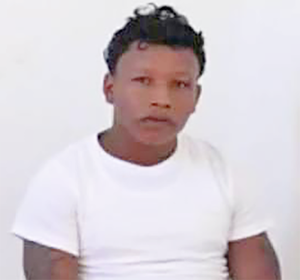 He admitted to killing Dalton Emmanuel, formerly of Yarakita, North West District (NWD), on March 29, 2016, in the county of Essequibo. He also accepted that on the same day, he unlawfully assaulted Mark Edwards so as to cause him actual bodily harm.
State Counsel Latifah Elliot is appearing for the prosecution while defence lawyer Ravindra Mohabir is representing the confessed killer.
The Police had said that Emanuel was involved in an argument with another man at Yarakita, during which he was stabbed to his abdomen with a pair of scissors. He was pronounced dead on arrival at the hospital.