In commemoration of 50 years of diplomatic relations between Guyana and the People's Republic of China, the Chinese Embassy in Guyana, on Monday, launched an online photo exhibition displaying numerous interactions between the two countries over the half-century.
Chinese Ambassador to Guyana Guo Haiyan in her candid presentation to the media highlighted some of the achievements made by the Guyana-China bilateral relations. She noted that over the 50 long years, the two countries have achieved political and economic relations which Haiyan described as mutually beneficial to both nations.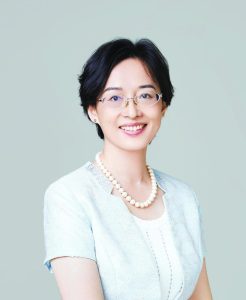 She said that the Guyana-China political relations can be summarised as "equality, mutual respect, and mutual support."
Over the years, agreements such as the 1894 joint commission of trade signing, the 2001 trade agreement, the 2003 investment agreement, and the 2018 Memorandum of Understanding Corporation to belt and Road Initiative have strengthened the economic relations between the two countries.
Ambassador Haiyan noted that the Guyana-China relationship has a bright future ahead as the two nations share common development, philosophy, green development, and sustainable development strategy.
Though the two nations will officially celebrate 50 years of bilateral ties on June 27, the celebrations have already begun and will continue onwards.
On June 11, Foreign Secretary Robert Persaud and Ambassador Haiyan unveiled an anniversary logo, to commemorate the 50 years of friendship between the two Republic States at the Cliff Anderson Sports Hall, Homestretch Avenue, Georgetown.
Following the unveiling ceremony, the Guyana Table Tennis Association in collaboration with the People's Republic of China Embassy in Guyana kicked off a friendship table tennis tournament.
Diplomatic relations between Guyana and the People's Republic of China (PRC) were formalised on June 27, 1972, historically making Guyana the first English-speaking Caribbean state to forge diplomatic ties with China and set up its embassy there.
On Wednesday, the embassy will kick off its film festival at MovieTowne, Turkeyen, Greater Georgetown, and in August, the ambassador stated that the embassy will launch a business seminar.
A short 10-minute video of the photo exhibition was posted to the embassy's Facebook page.