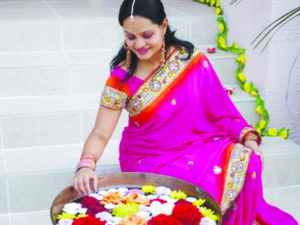 On the eve of Diwali, considered the darkest night in the Hindu calendar and an occasion of deep religious meaning, greetings have come pouring in from around the country including political parties, the State and the Hindu Dharmic Sabha. In its greetings, the People's Progressive Party urged Guyanese to impart the lessons from Diwali in their daily lives, urging Guyanese to be inspired to work in the interests of all and to forge stronger bonds of togetherness. "Our party urges that the pertinent messages that Deepavali teaches, be reflected upon and heeded. Let's be comforted knowing that knowledge will defeat ignorance and that in the end, compassion will triumph over despair," the party said in its Diwali message. "Let us also use this occasion to be inspired to work in the best interest of all Guyanese and to build stronger bonds of togetherness as we participate in the various events that have come to be associated with this truly national festival."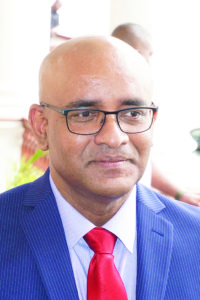 The party also noted the special significance of the occasion and the fact that Diwali has transcended religious borders, to also become a cultural affair upheld by Guyanese of all walks of life. Meanwhile, President David Granger in his greetings on the occasion said that the underlying message that Diwali carries is a universal one. He also noted that the occasion reminds all of the values that unite Guyanese as a nation. These values, he pointed out, are compassion, kindness and righteousness. "Diwali is a significant celebration.
It is a cultural retention of the Hindu community and is observed by all as a national holiday. This ancient Hindu festival was brought to our shores one hundred and eightyone years ago. The festival recalls how the people of Ayodhya lit small earthen lamps (diya) to illuminate the way for the return of Ram and Sita." "Diwali's moral message is universal. Diwali signifies the triumph of good over evil, knowledge over ignorance, prosperity over poverty and hope over despair and the joy of homecoming. Guyana is becoming a more cohesive society as our people continue to work together, across geographical, racial and religious boundaries, to forge a stronger a more united nation." Meanwhile, Guyana Hindu Dharmic Sabha President, Dr Vindhya Persaud in her message pointed out the philosophical, economic and social dimensions of the celebration.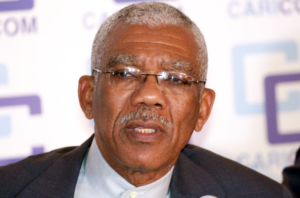 She noted that even as Diwali is celebrated, efforts must continue to reduce social ills and improve the economic progress and abundance of all Guyanese. "Festivals are an integral part of Hinduism. Deepavali, a national holiday, stands as one of the loveliest festivals on our calendar. It is observed annually on Amavasya (New Moon) in the lunar, Hindu month of Kartik," she said. "As we celebrate, let us continue our drive and advocacy for the empowerment and protection of children, women and the vulnerable against violence and abuse; equal opportunity for all; a safer and secure country; protection of citizens' rights and welfare; and economic progress and abundance for all Guyanese. These must remain prominent on our agenda." Diwali will be celebrated today, October 27, 2019. The event will see a motorcade travelling from Georgetown along the East Coast.