Opposition Leader Bharrat Jagdeo has committed, on behalf of the People's Progressive Party (PPP), to placing more emphasis on pushing the empowerment of women, as well as addressing issues at the societal level that hinder their growth.
He was speaking at a symposium held by the party's Women's Progressive Organisation (WPO) to mark International Women's Day 2019 on Friday.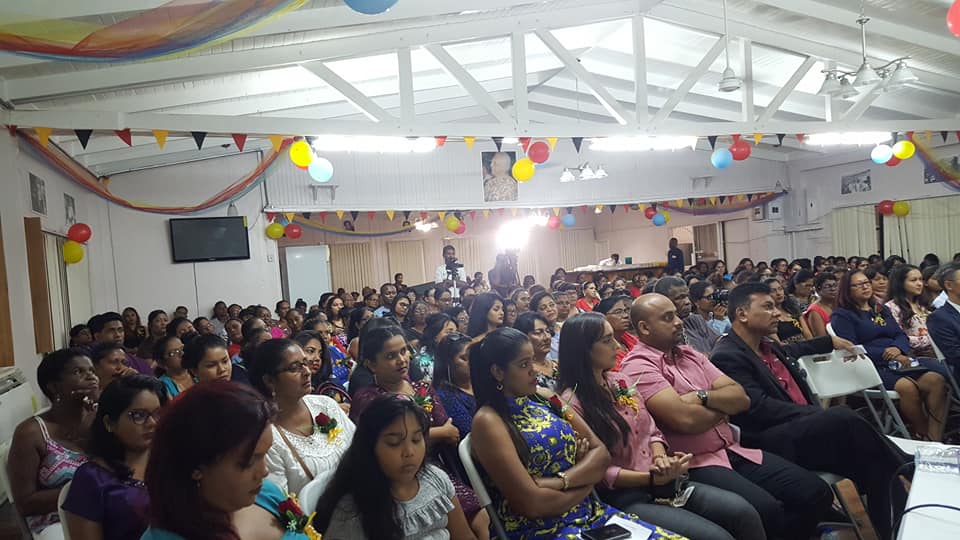 "Often these occasions have to be used to answer the tough questions that face our people, particularly women… Women are much more complex beings and they face more complex issues outside of business. Because they live in societies, the societal problems are their problems too… So the issues we have to overcome in this country deal with orthodoxies," he said.
Jagdeo noted that during that party's campaign leading up to the impending general elections, Guyanese will see a significant focus on getting more women involved in activities at the level of the state, so as to have them play a greater role in the decision making and decision implementation processes.
According to the Opposition Leader, a particular focus has already been placed on women in business and on creating a supporting environment with the necessary tools for women to advance in business.
Further, Jagdeo stressed it is important that there is an increase in the ratio of women's involvement in politics.
"We have gotten about 30 per cent now, and that's great of women's involvement in the National Assembly or the Cabinet; and now we hear about 50 per cent… (While) we have a large number of women in the current Government, this Government practises policies that continuously erode the wellbeing of Guyana and particularly women," he said.
The former president posited that it is not just about getting women in leadership positions, but also ensuring that the framework within which they work is progressive.
"You can have greater women's involvement, but if they don't stand up for a whole range of issues when they are involved, then you're back to square one, and women's rights don't move forward… You have to have a progressive framework for the advancement of women's rights and women's causes, and women's wellbeing in any country," he explained.
Further, Jagdeo underscored that the PPP/C, from the very beginning, was established on the basis of equality. It is a party that treats both men and women equally. In fact, he asserted that the PPP has treated all races and religions in Guyana as equal. This, he noted, has helped guide the PPP/C over the years – whether as Opposition or in the Government.
"In the 23 years that we managed (the country), we passed a slew of legislation that advanced the wellbeing and the rights of women; not just the acts against domestic violence and sexual violence against women. But we had a constitutional body – the Women's Gender and Equality Commission – that we enshrined in the Constitution… and we took policies that would advance the rights of women," he said.
On the other hand, Presidential Candidate Irfaan Ali, in addressing the gathering, spoke of how, by creating 50,000 new jobs, a PPP government would be able to help women's advancement and empowerment in society.
"We have to add more women to our workforce; job creation needs to be gender neutral," he said.
Ali mentioned the great work and sacrifices Guyanese women have made, and how their contribution propels development in Guyana. He noted that while women have endured "tremendous struggle" in the country, under the PPP regime, they were given many opportunities for advancement.
"We saw enrollment of female children (in schools) growing to 97 per cent, and this was a tremendous accomplishment of the People's Progressive Party in advancing the academic aspirations of our young girls… We saw, during this period, women's participation in the labour force growing by 25 per cent. We saw a decrease in female mortality below the age of 60… We saw an improvement in the estimated gross national income per capita… We saw employment of females in non-agriculture areas increasing by 25 per cent during PPP in government," Ali detailed.
According to Ali, these achievements did not happen by accident, but were as a result of the priorities of the PPP, which will continue to push women's empowerment in Guyana.