…as residents express no-confidence in incumbent toshao
The Amerindian communities of Orealla and Siparuta are to get a new toshao on Sunday, after villagers have expressed no confidence in the leadership of the current toshao, Carl Peneux.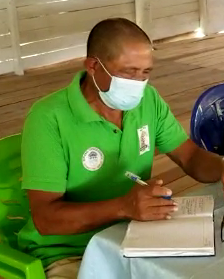 Nominations for a new village leader were held on Tuesday, and none of the residents of either Orealla or Siparuta nominated Peneux for re-election. Those who were nominated instead, and will be running at Sunday's elections, are Randolph Hutson and Joseph Aaron, both of Siparuta, and Lewis DeVair and David Henry of Orealla.
No toshao has ever been elected from Siparuta, which has only about 30 per cent of the entire population of the sister communities.
One resident of Orealla, Charles Loo, has said he wants integrity among the members of the new Village Council. He believes that those nominated will be able to move the community forward.
"They are good candidates, and I think (that) as long as the toshao, whoever he may be, as long as he has a good Council with him, he would make a change in Orealla for the betterment and good of the people. We will see more development, and as we have the Government behind us now, I think it is time that we seek for persons who can take up the responsibility and who can be accountable, (have) transparency, and not (be) a boss," Loo contended.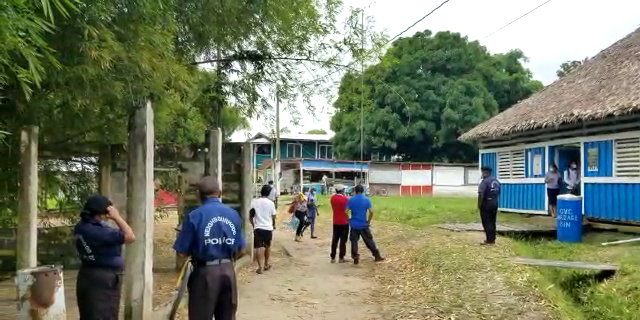 The life of the Orealla Village Council (OVC) expires on Sunday. However, Arman Edwards, who is a Councillor on that Council, explained that during the three years of the current OVC, some members resigned while others lost their seats because of non-attendance. He feels that a new administration would be good for the twin communities which are situated 50 miles up the Corentyne River.
Over the past two decades, only one female was elected as toshao. However, Ann Van-Trump was removed following allegations of a fuel racket.
Two Penuex family members have also served as head of the twin village community over the past two decades.
Carl Peneux has been criticised for a lack of transparency. Villagers say he had been running the OVC as a one-man show, and had been refusing to hold community meetings. Residents had been reporting a lack of accountability over the past 18 months.
The outgoing toshao declined an invitation to be interviewed during the recent Nomination Day activities.
Meanwhile, 61-year-old Lewis DeVair, one of the front runners at Sunday's elections, explained that over the past decade the Toshao and the Council had not been delivering, leaving residents to cry over several issues.
He is of the view that the services are not distributed equally in Orealla, and has said that those downhill receive more support from the OVC than those uphill. But Siparuta residents also make the same cry, saying that all of the development goes to Orealla.
DeVair has said that leaders have not been living up to the promises that made.
"So, I decided that I should really do something, and I decided to get up and take my stand and try to get into the Council," DeVair related.
The nominees from Siparuta are campaigning on the Orealla/Siparuta Road, and DeVair thinks that should be one of the priority projects.
For more than a decade, the OVC has been talking of developing the Orealla/Siparuta Road to an all-weather road.
Regional Executive Officer of Region Six, Navindra Persaud, will be the returning officer at Sunday's polls. A winner is expected to be announced that very day. (G4)