…dies by suicide
By LaWanda McAllister
An Ann's Grove, East Coast Demerara (ECD) man started off Wednesday in macabre fashion – killing his only son, hewing his wife's neck and lighting her afire before taking his own life.
The bloodshed has left Seon Scott, 21, a security guard dead; Sharon Scott, 53, injured and her 57-year-old husband, Leon Bobb dead by suicide.
Reports are about 01:00h on Wednesday, screams from Sharon Scott were heard emanating from the Lot 24 Middle Walk, Ann's Grove concrete structure in which the trio lived by neighbours. The woman was heard begging her husband for her life.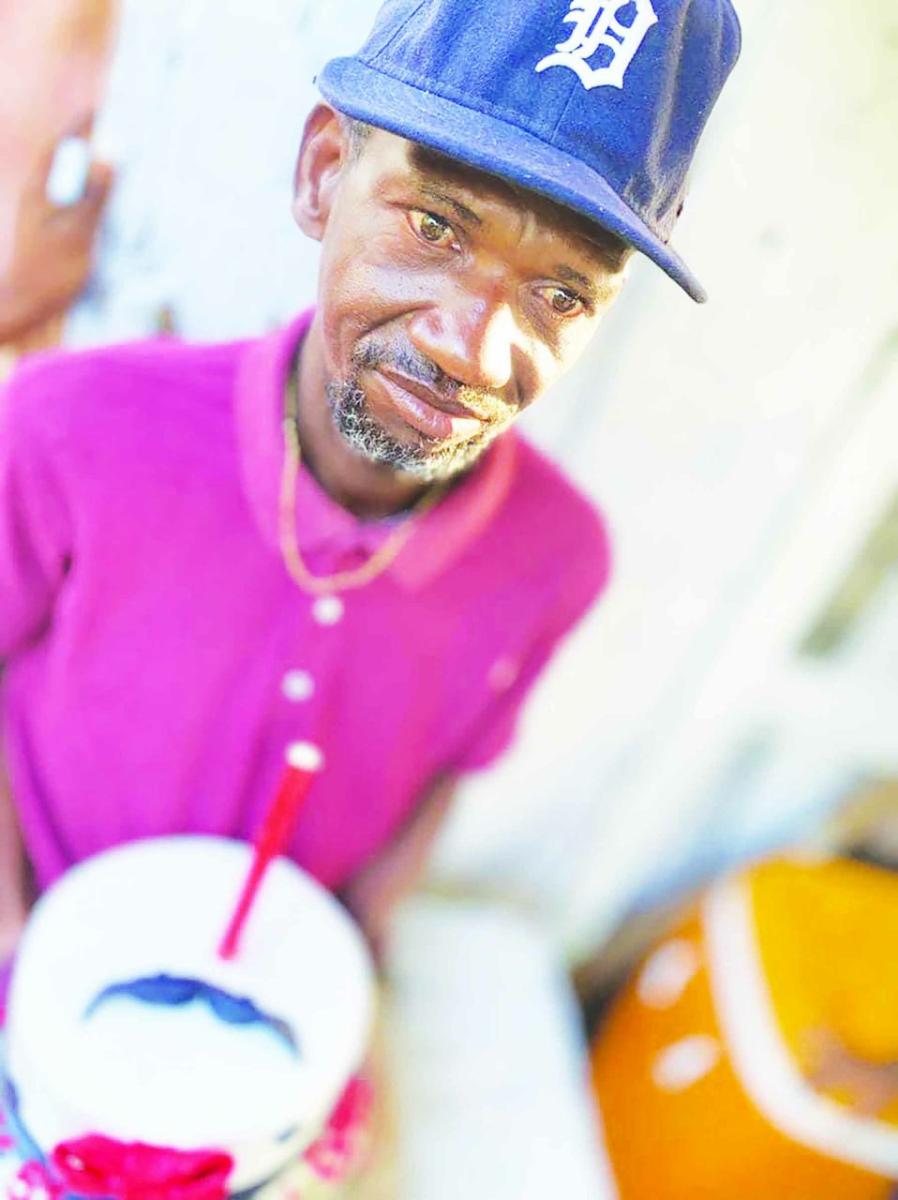 Neighbours related that Sharon was seen running out of the house with blood on her clothing and Bobb, who is popularly known as "Sancho", chased after his wife with a cutlass around their yard.
Neighbours went to the woman's rescue. She was subsequently rushed to the Georgetown Public Hospital by her daughter and was admitted a patient suffering chop wounds to the left side of the neck and right hand, and burns about the body. Neighbours later said they realised that the son was already dead at the time, since he never showed up to rescue his mother.
It was reported that Scott and his father were often at loggerheads, mainly because of the older man's abusive tendencies towards his mother. In fact, the young man often slept on the verandah of their house – something which neighbours suspect was a means of keeping the peace in the home.
However, on Tuesday evening, the young Scott slept inside the house. A neighbour said on Tuesday evening, Bobb was seen sharpening a cutlass.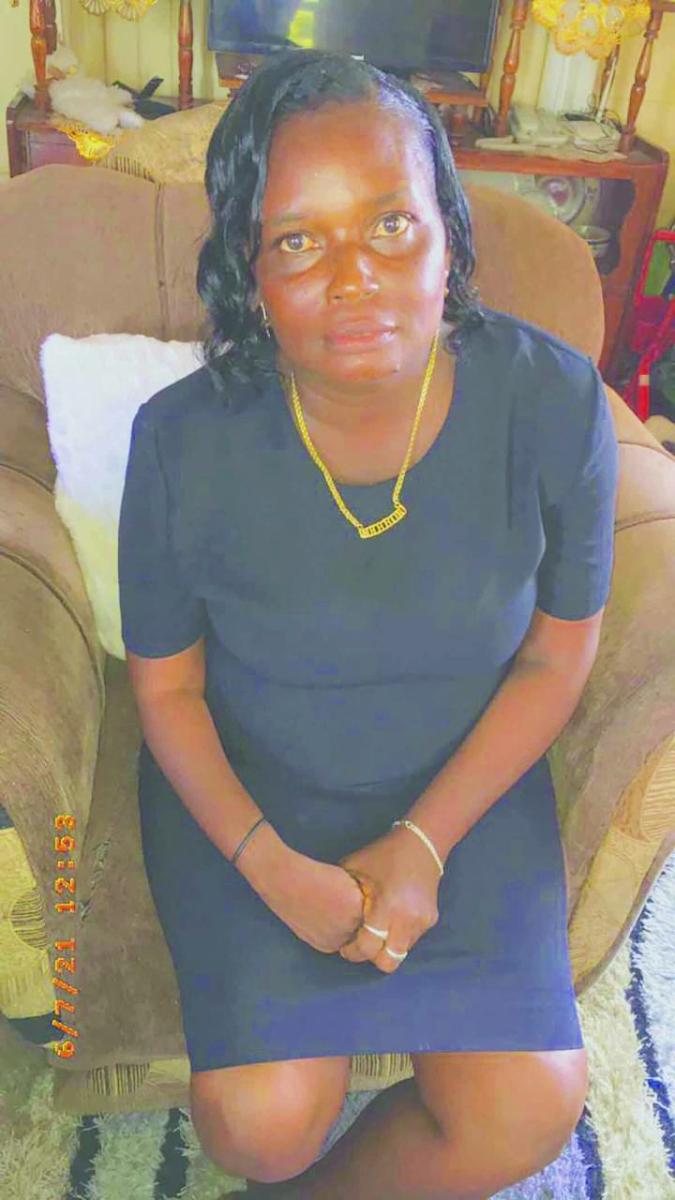 They also claimed that the man waited until later in the evening when people in the community were asleep to do his worst.
When Guyana Times arrived on the scene early on Wednesday morning, the pungent scent of blood could have been smelt a far distance from the home. Screams of "Seon!" and "Leon!" were heard from villagers as the bodies of the father and son were wheeled out of the yard.
Years of abuse
Police said that the now dead man and his wife had an ongoing domestic dispute, in which he accused the woman of having affairs. Bobb reportedly physically assaulted his wife on several occasions, causing their son to intervene in a bid to save his mother.
However, on Wednesday morning, it is suspected that the man killed his son while he was asleep to prevent him from going to the rescue of his mother.
One neighbour said: "They does deh quarrelling. The son and him don't live good…every now and then you does hear them really going on. We heard the wife, and the neighbours started hollering at him to scare him off… he [the son] moved out and live with his girlfriend, because of the father – but he recently came back here.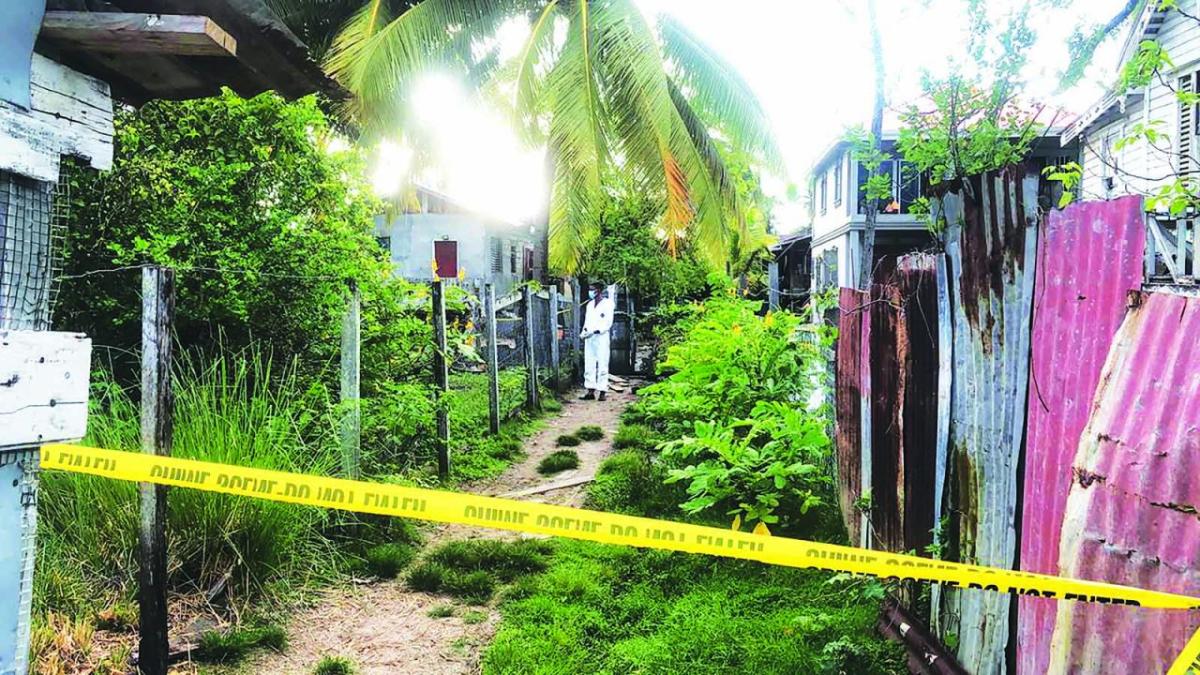 "I would be over here and hear them quarrelling over land, a set of things. I think this was premeditated, because a couple of hours before, I see he was sharpening the cutlass."
Police said when they responded to the scene, the young security guard was found lying motionless on a mattress. A large wound was seen on the left side of his neck.
The suspect was then found lying on a blood-soaked bed in a room, with a large wound to his abdomen with his intestines protruding and one to his neck.
Speaking to this publication, another neighbour recalled several instances whereby she heard the woman screaming at the hands of her abuser. "Sometimes he beating her for sex, all them things he does be doing…," the neighbour explained.
Attempt to kill family
Meanwhile, a close friend of the now-dead young man said he would usually confide in her about witnessing his mother being abused daily. She also revealed that the young man recently told her that he found out that his father had previously attempted to kill both him and his mother.
"Seon always coming to complain about his father, telling me how he father always beating his mother," the friend expressed.
"A time in last week, he say the father go to poison the water and that was it…every Sunday when I home from work, he always come, if he have something to tell me, he would tell me. I always encourage him to go to the station or don't do anything stupid. So, last night, I don't know what happen…," she noted.
The young Scott's girlfriend also told this publication that she had to take her boyfriend to her home on many occasions to escape the wrath of his father. She said for years the man has been making his family's life a misery, but she never anticipated he would kill them.
Police are investigating.