– clogged drains, thick vegetation major cause of flooding
Flooding has severely affected 2805 households in Regions Two (Pomeroon-Supenaam), Four (Demerara- Mahaica), and 10 (Upper Demerara-Berbice). This is according to a flood assessment update released on Sunday by the Civil Defence Commission (CDC). Seventeen communities have been severely affected by floodwaters in these regions.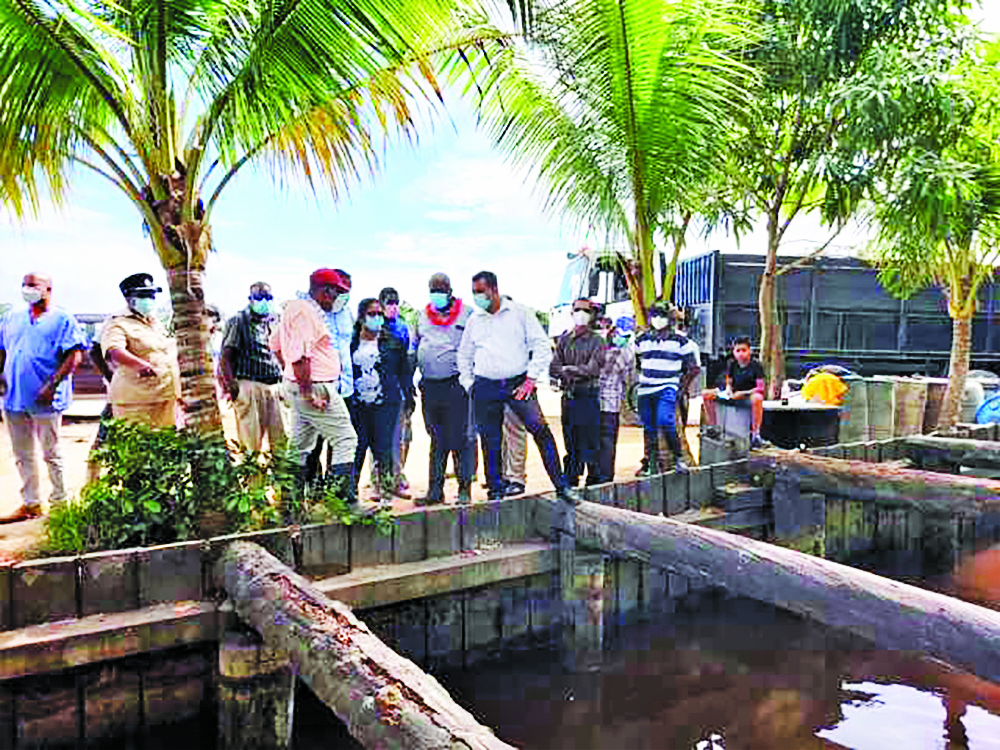 In Region Four, 1590 households were affected from the communities of Nabaclis, Golden Grove Sec C, Nonpareil, Anns Grove, and Victoria – all on the East Coast of Demerara. On the East Bank of Demerara, households in Mocha Arcadia were affected.
In Region Two, 1200 households were affected from the communities of Charity Housing Scheme, Charity Squatting Area, Dredge Creek, Abrams Creek, Siriki, Cozier Canal, Grand Buxton, David James Scheme, Jacklow Pomeroon, Kabakaburi, Charity Urusara. Over in Region 10, 15 households were affected in Silver City.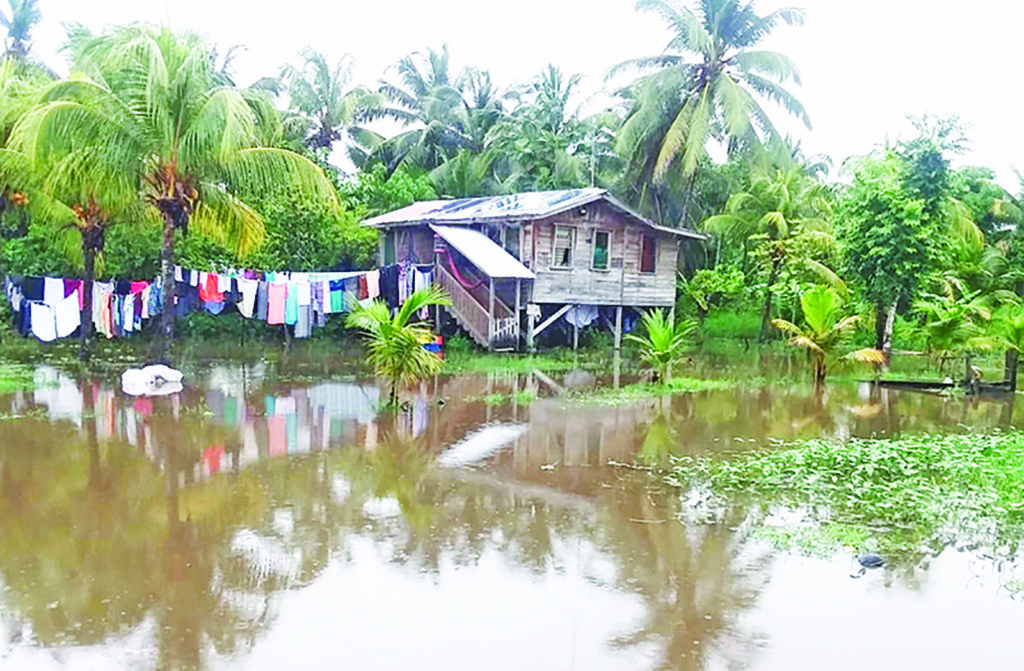 The assessments revealed that several areas have remained inundated even when the tide is at its lowest. It was found that lands could not drain efficiently since many were within basins that were already waterlogged during the December 2020, period and could no longer absorb excess water. Due to poor drainage in some areas, this was exacerbated.
While floodwaters entered several homes, it was observed that many were spared because they are elevated. It must be noted that residents engaged in agriculture would have suffered losses related to crop damage and some livestock mortality.
The report stated that residents living in the Pomeroon River are accustomed to annual occurrences of flooding which made them more prepared and resilient. Also, there have been maintenance and upgrade work to the drainage infrastructure in many areas across the coast which have resulted in an observable reduction of flood impacts.
Due to concerns around potential disease outbreaks and impacts to livelihoods dependent on agriculture, the Health and Agriculture Ministries deployed teams to several communities across the coast and in riverine areas to make assessments and arrive at solutions to address key concerns.
Issues
In Charity Housing Scheme, many drains were blocked with vegetation and construction materials from homeowners. There was also a build-up of garbage under bridges. Community roads are in a deplorable state, with holes flooded with rainwater. The CDC pointed out that low-lying lots are quickly flooded as the water drains off the higher lots built up by residents and roadways. Machines are too heavy or buckets are too large to properly clean the drains.
The situation in the Charity Squatting area is relatively the same. However, the CDC noted that the presence of livestock and animals and the degree of mud that homes sit on is a reason for concern related to potential disease outbreaks. Besides that, it said that most households use pit latrines which adds to the threat.
In Abrams Creek, Upper Pomeroon River, it was found that river dams in abandoned farms are not maintained, thereby allowing water from the river to flow into the low-lying farmlands, while at Siriki, abandoned farms not maintained were allowing floodwaters to move freely along the land, threatening farms already flooded by the rain or partially drained.
At the time of the assessment, the water level at Silver City, Linden, had partially receded. According to the CDC, the community is at the foothills where sand is washed down consistently into secondary drainage. According to the CDC, there is confusion among the municipality, Regional and Neighbourhood Democratic Councils, and the National Drainage and Irrigation Authority as to which agency has full responsibility for drainage in that area and others in Linden.
Over at Mocha Arcadia, there has been disruption to normal drainage due to works being done by the Ministry of Housing and Water in the area at Junior Canal. The CDC underscored that the use of pit latrines in Victoria, Anns Grove, Golden Grove, and Nabaclis is a cause for health concern.
Meanwhile, since the flooding, flood alerts have been issued. There has also been data gathering from communities that are critically affected. The CDC has been distributing cleaning hampers and sandbags. Regional and city engineers are monitoring sluices and pumps. The Health and Agriculture Ministries have conducted assessments in key affected areas.