– CDC provides immediate relief
More than 300 residents of Linden have been affected by flash floods over the past couple of days owing to heavy downpours on Monday.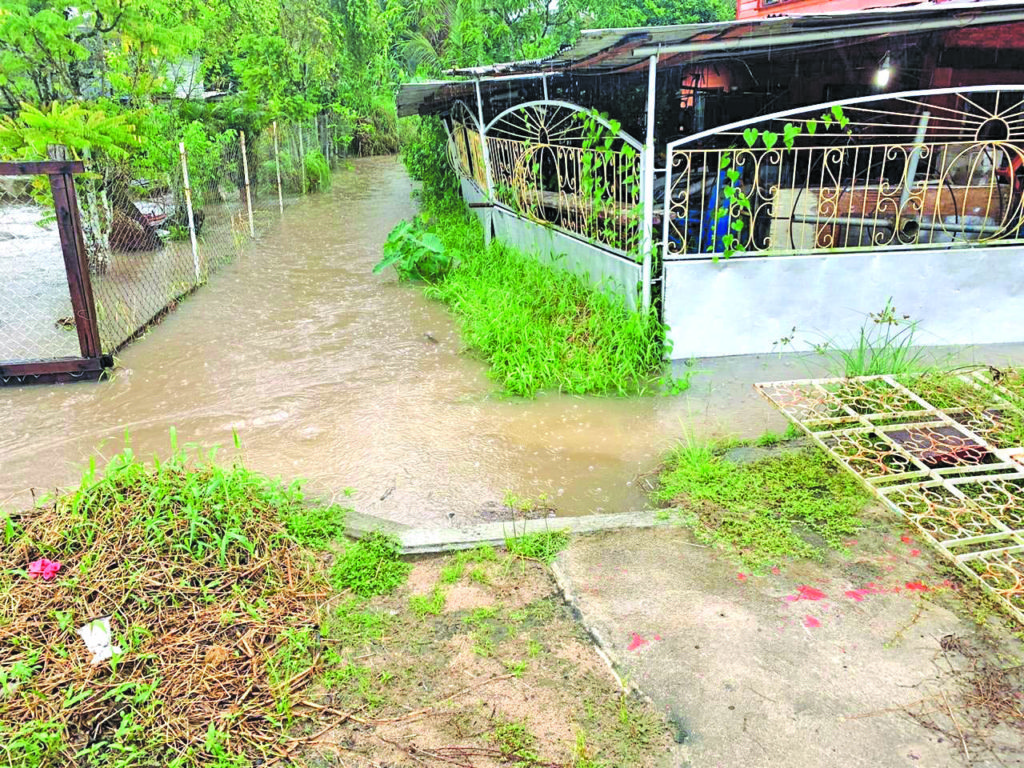 The Civil Defence Commission (CDC) has since responded to calls made by Region 10 (Upper Demerara-Berbice) Chairman Deron Adams to provide relief in the form of cleaning aids to affected households.
According to CDC Director General, Lieutenant Colonel Kester Craig, assessment teams were deployed to affected communities to accurately capture the impact of the weather on public and private infrastructure in the community on Tuesday.
The hardest-hit households were on the Wismar shore at First, Second and Third Alleys, the Director General stated. Overall, 360 residents were affected by the floods according to the Regional Chairman.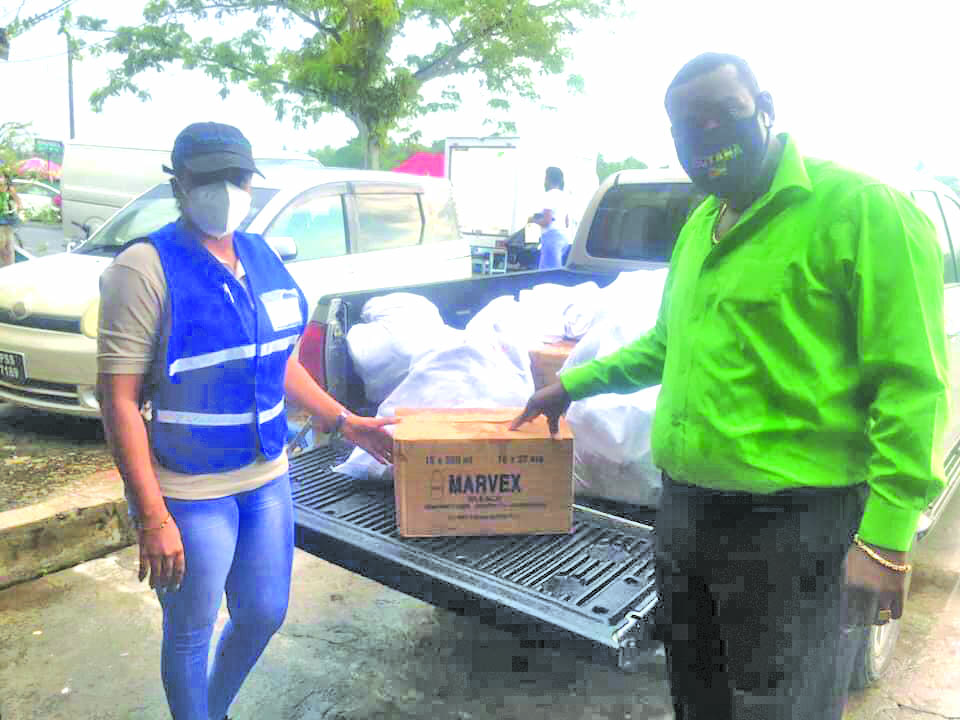 By Tuesday, 180 of those were still inundated as cleaning and sanitising hampers were distributed to affected households. According to information from the National Weather Watch Centre, 36.2 millimetres of rainfall was recorded at Watooka, Linden on Thursday with an expected accumulation of 30-65 mm through to Monday.
As a result of the situation, Adams, while addressing members of the Regional Democratic Council (RDC) during a statutory meeting on Thursday, noted that elections for the appointment of new members for Community Development Councils (CDCs) which were to be held over the weekend have been postponed.
"This Council would not sit idly by and see the flood situation impacting our residents worsen while persons try to play politics with the lives of our residents to create new CDCs where groups already exist, before executing the work that would alleviate this flood situation. Our position is resolute to provide resources to the existing CDCs to execute whatever work needs to be done to make sure our residents are not flooded out, and later on, we can embark on…exercise to hold elections for CDCs…At this time, we must move forward with relief to those communities that are affected," he said.
The Regional Chairman, who had personally assessed the flooding situation, had noted serious concerns over the integrity of the bauxite tailings dyke at Kara Kara, Mackenzie which he said were communicated to Bosai Minerals Group Guyana Incorporated (BMGGI).
The outfall had overtopped and started to erode the roadway in the vicinity of the Kara Kara Bridge.
As a result, Chairman Adams reached out to Linden Mayor Waneka Arrindell; National Drainage and Irrigation Authority (NDIA) officials; the Environmental Protection Agency (EPA) and the CDC to discuss the situation.
Adams also stressed the need for the clearing of creeks and outfalls at Wismar.
Speaking to Councillors on Thursday, he praised the quick response of the CDC, which, he noted, responded in less than 24 hours and provided 100 hampers of cleaning supplies to assist affected residents.
"It is my hope that we would be able to partner with other agencies to provide some relief… to those affected," he stated.
The Regional Chairman said he would continue to make representations to assist families in need. Some of the affected areas, he pointed out, included Water Lily Road, Industrial Area, Retrieve, Kara Kara, Rainbow City, and Green Valley.
Intense rainfall which lasted for hours on Monday also led to severe flooding of the Central Mackenzie area. Vendors of the Mackenzie Market and those along Republic Avenue, and Greenheart and Pine Streets were adversely affected.
Residents in areas such as Silvertown, Second Alley, and other parts of Linden also suffered as a result of floodwaters.
Vendors have since made the call for the relevant authorities to re-assess culverts at Central Mackenzie and for better drainage and irrigation practices. Both the Mayor and Regional Chairman have promised to garner support for residents affected by the floods.