Guyanese living overseas, who usually return home to vote during National and Regional Elections may not get the opportunity to do so at the upcoming polls.
This is according to Government's spokesperson, Minister of State Joseph Harmon, who revealed at the post-Cabinet briefing on Friday that once overseas-based Guyanese are not here to register during the house-to-house exercise, then they will not be included on the voters' list and as such, will not be allowed to vote at the next elections.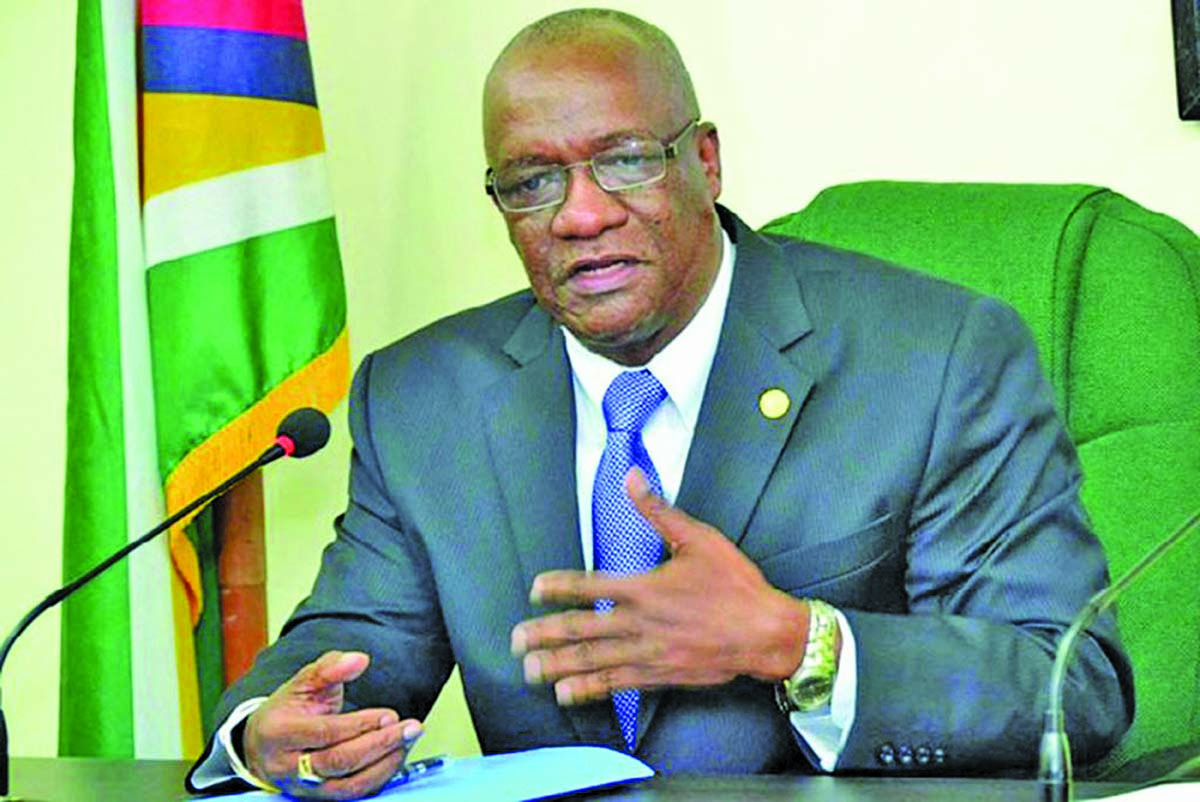 "It's not a matter of disenfranchising anyone. Our laws do not provide for overseas voting save and except those persons who are in the employ of the State and are in the embassies, and so on, abroad. So persons who are Guyanese residents abroad, at the time of house-to-house if you are not here, then certainly your name cannot be on the list. That is why house-to-house is so important," he asserted.
Only last week, during a meeting with the Chairman of the Guyana Elections Commission (GECOM), Justice James Patterson and the Commissioners, officials from the US-based Carter Center suggested, among other things, that a list of non-resident persons be generated to use on elections day to identify substitute voters and or, illegal voters.
However, Government-nominated Commissioner, Vincent Alexander had pointed out that in working out a method to rectify and cleanse the voters' list, the Carter Center came up with a compromise that does not "fit neatly" into what the laws of Guyana provide for.
Nevertheless, GECOM has already rolled out its 2019 work programme, which includes the conduct of house-to-house registration. To this end, training for trainers was completed last weekend, while enumerators will be trained this weekend.
Justice Patterson had previously indicated that GECOM cannot hold elections in March and has voted to do house-to-house registration, which will conclude in November. In fact, he informed the Head of State in a letter that polls cannot be held before late November 2019 and that it will need some $3.5 billion to prepare for the hosting of elections.
"…no election date should be contemplated less than five months after these funds are placed at the disposal of and under the control of GECOM," the Chairman of the elections body stated.
Against this background, President David Granger, earlier this week, disclosed that Government will be going to the National Assembly to get the sum requested by elections body.
"We are going to ensure that whatever happens at any level of the judicial system, Guyana is urgently prepared (for elections)… We are going to go back to Parliament and make requests to ensure that GECOM has everything it needs. We are committed to having clean elections, credible elections in this country and as I said, I will engage GECOM to ensure that the request made to me by the Chairman is satisfied," the President told reporters on the sidelines of an event on Wednesday.
However, Minister Harmon explained that there is a process which needs to be followed before the money is released to GECOM.
"The Elections Commission has to indicate to the Government that this is what they require. When that is done, it goes to the Ministry of Finance and then they justify their figures with the Minister of Finance. It is then taken to Cabinet for Cabinet to approve before the Minister takes it to the National Assembly… So it's a process which has to be gone through and this process starts with the Elections Commission… I cannot say (whether) that (process) has started… (But) the President has already committed to ensuring that GECOM gets the monies and all resources it requires for the conduct of credible elections in Guyana," the Minister of State asserted.
Furthermore, he clarified that the sitting of the National Assembly on April 11 is not exclusively to deal with the funding for GECOM.
Meanwhile, the Parliament Office on Friday issued the parliamentary agenda for the coming week, which includes a meeting of the Special Select Committee on Food Safety Bill 2016 on Monday April 1, 2019.