– plans to intensify sensitisation campaigns, communication activities in progress
In order to become eligible for millions of dollars in cash to mitigate the effects of climate change, Guyana is forging ahead with various consultations and sensitisation workshops both locally and internationally but much more work needs to be done to sensitise the populace.
Although such efforts are to be lauded, like many initiatives there are difficulties to be encountered and at this point, one of the major challenges is the fact that stakeholders have limited knowledge about the Reducing Emissions from Deforestation and Forest Degradation (REDD+) fund worth US$650 million.
This is according to Thomas Scheutzlich, a consultant for Global CAD, who was giving an overview of the work his firm has done so far at a Natural Resources Ministry press conference on Thursday.
He explained that, sadly, stakeholders, as well as communities that are surrounding forested areas along with those that are intended to reap benefits from REDD+ incentives, are also lacking in knowledge of the initiative.
From surveys conducted by Global CAD in conjunction with the Natural Resources Ministry in 2018, data revealed that only about 51 per cent of organisations from Region Four knew about REDD+.
Meanwhile, in the outlying communities, in the hinterland areas, where villages depend on the forest for a living, the percentage in unfamiliarity of the topic was higher.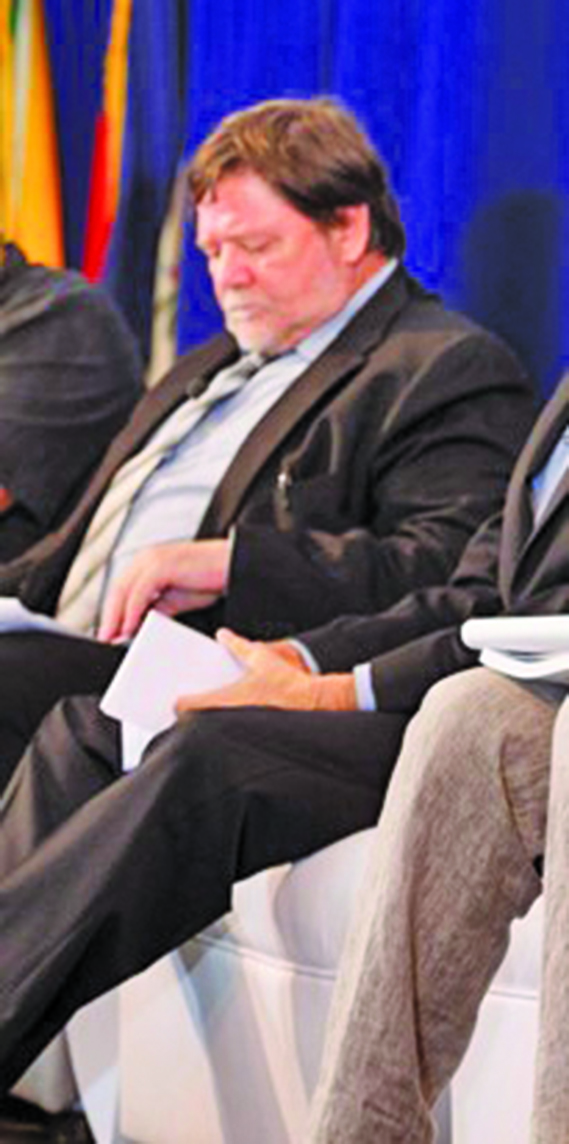 Scheutzlich said that 64 per cent had no idea of the initiative. However, plans are moving apace to correct this situation and in the upcoming months, more focus is going to be placed on communicating much more with stakeholders and indigenous communities.
The German consultant stated that in the next few months, communication activities and sensitisation events will be ramped up throughout most, if not all, regions across the country.
Come December 2019, a three-year programme to build Guyana's capacity will end. This US$3.8 million project involves help from the World Bank and the Inter-American Development Bank.
Meanwhile, there have been ongoing consultations in seven regions with more meetings scheduled.
REDD in Guyana is intrinsically linked with the development and implementation of the Low Carbon Development Strategy and the Memorandum of Understanding (MoU) with Norway is currently the only source of finance through which the LCDS will be implemented although other financing sources may be harnessed as they become available.
The MoU establishes a framework for REDD payments into the Guyana REDD+ Investment Fund (GRIF) which funds projects under the LCDS.
The LCDS initiative was aggressively pursued under the former Administration despite the criticisms that came from the then Opposition, the APNU/AFC coalition.