Hundreds of mourners at Whim, Corentyne, Region Six (East Berbice/Corentyne) on Thursday attended the funeral of the niece of Prime Minister Moses Nagamootoo amid strict COVID-19 restrictions imposed by the Government.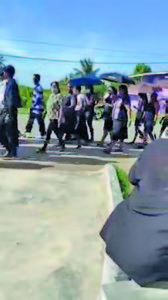 The pandit who officiated at the ceremony was arrested, but the reason for his arrest is unclear.
Law enforcement officers were seen in the vicinity during the funeral procession, but they did nothing to disperse the gathering, although the social distancing stipulation was not being observed.
Recently Nagamootoo, Head of the COVID-19 Task Force, has been publicly admonishing persons to adhere to the regulations and restrictions, but those were not adhered to at his niece's funeral.
Two members of the Opposition were recently arrested while picketing the Foreign Affairs Ministry. Both men were charged on Thursday and placed on 25,000 bail each.
Nevertheless, the Prime Minister was not at the funeral.