Republic Bank's Panorama 2020 competition was launched with a concert that entertained the Sunday seawall crowd with the sweet sounds of steelpan coming from the bands participating this year.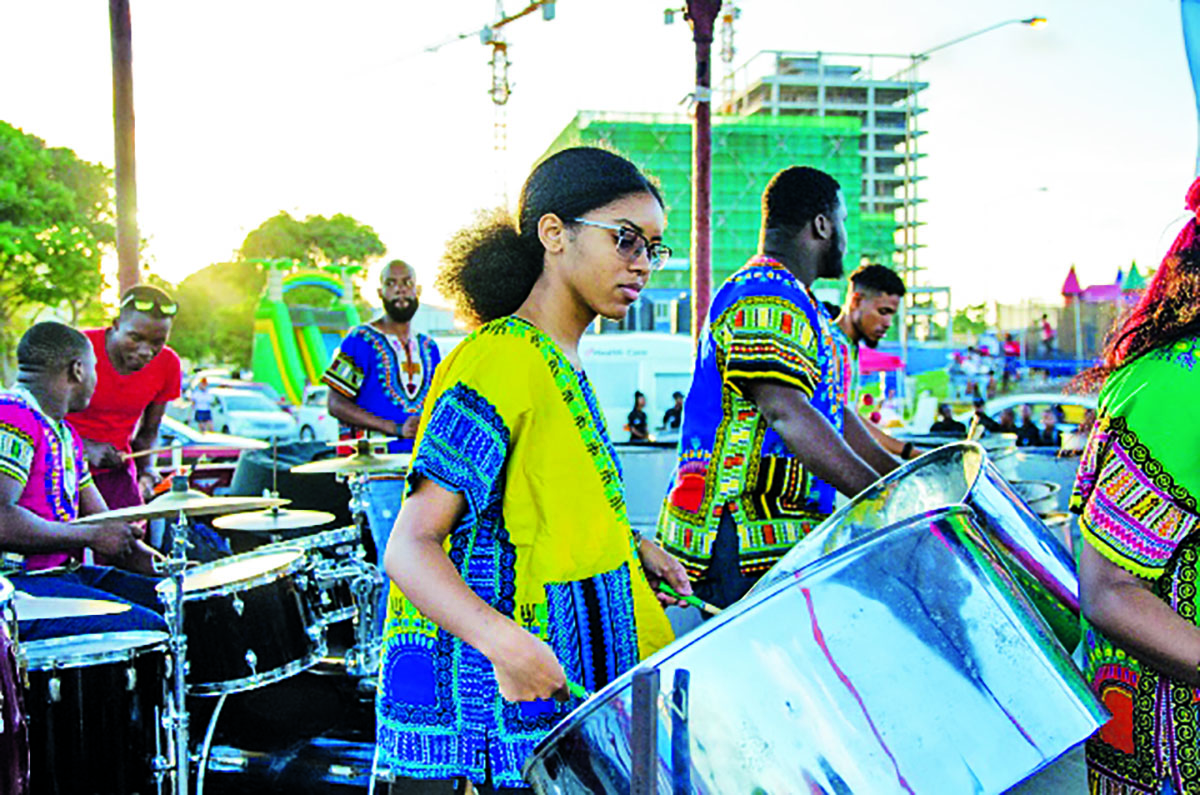 The bands on show at the Kitty Seawall Bandstand included the 2019 champion, the Guyana Police Force Steel Band; the National School of Music Steel Band, and Caribbean Airlines Parkside Steel Orchestra.
According to the Department of Public Information (DPI), among the onlookers was Public Telecommunication Minister Cathy Hughes, who explained that the steelpan concert was one of her favourite events during the Mashramani season.
"I know that every year they do this and it is always a fabulous occasion for me to enjoy the breeze, the comfort and beauty of the seawall, and, of course, good steelpan music. I think occasions like this really shows you the level of our Panorama competition has improved and raised over the last couple of years," she is quoted as saying.
Mash Coordinator Andrew Tyndall told DPI that the event helped to raise the public's awareness about the competition.
"The (steel band) season runs for over five weeks; it is the time where a lot of the steel bands will start their preparation for the Panorama. It is our biggest event for Mashramani season, and so this being the Republic Golden Jubilee, we thought that instead of the bands doing a separate launch, we would bring them all together and have one launch where people can come to enjoy sweet steelpan music," he said to DPI.
Tyndall is encouraging persons to check out the Mashramani calendar of events on the Department of Culture's Facebook page.
"Whatever is your liking there is an activity for you, ranging from film, fashion, culinary, chutney songs and dance to soca, Republic lecture series among others. We have created 50 activities for this year's 50th Republic Anniversary, and we want everyone to get involved," he added.
Tyndall said the Pan Minors Steel Band competition would be held on Thursday, February 13 at the Theatre Guild while the Large Band Steel Band competition was scheduled for Sunday, February 16 at Cliff Anderson Sports Hall.
Similar steel band concerts will be hosted at Number 53 Village on Sunday, January 19 with others to follow in Bartica and Linden.