More than 100 passengers aboard the American Airlines flight to Guyana on Sunday evening were stranded for several hours at the Piarco International Airport, Trinidad and Tobago, unable to deplane.
American Airlines Flight 1513 diverted from its original route due to heavy fog conditions at the Cheddi Jagan International Airport (CJIA), Timehri. The flight departed Miami International Airport (MAI) at about 18:22h and was expected to land at CJIA at 22:48h.
Passengers have since decried the frustrating situation.
One passenger aboard the flight told Guyana Times, "A mere one hour or so before reaching Guyana, the pilot announced that he was diverting to Port of Spain because of heavy fog."
She contended that about 45 minutes after the plane landed at Piarco International Airport, a flight attendant announced that "We are stuck here because the pilots are out of flying time in accordance with FAA Regulations".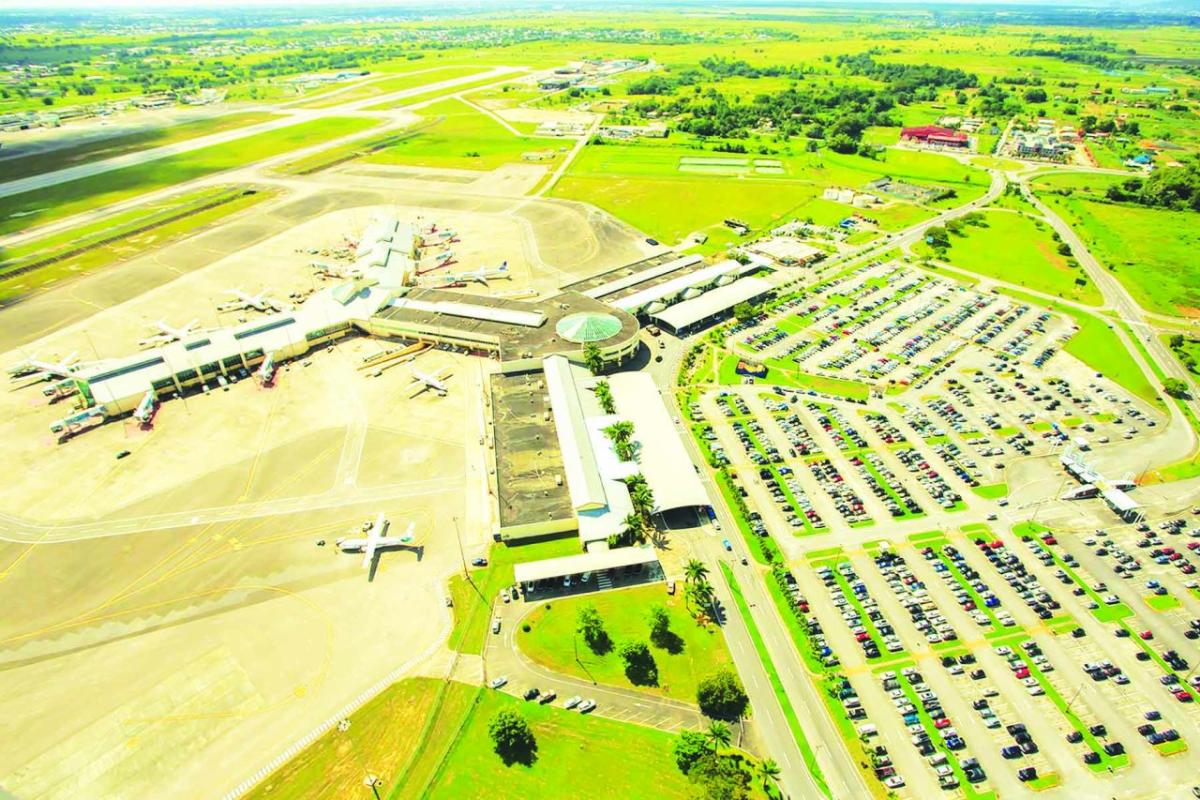 Further, the pilot subsequently informed the multi-national passengers that, "We are waiting on Immigration to peruse the manifest".
About one hour after, he returned to the intercom to say that they were still awaiting immigration to let passengers off the plane, adding "We all want to deplane, to get off this plane."
By that time, it was after midnight. The frustrated passenger told this publication that flight attendants were desperately trying to make everyone as comfortable as possible, and serving whatever little water was left. However, one of the toilets was overflowing while the other was out of service.
Passengers were allowed to disembark from the aircraft several hours after enduring the ordeal, and informed that a rescue flight out of MIA would arrive at Piarco at about 09:15h on Monday for Guyana.
At about midday on Monday, the passenger updated, "We only now came into to Guyana with the rescue flight."
Another person posted on social media, "There has been no response from the Trinidadian Authorities as it relates to letting the passengers off the aircraft. Even further, the aircraft has not been assigned a gate. The crew has already reported that according to federal law they can't move the aircraft until they receive eight hours of rest."
While it is contended that Trinidadian authorities were responsible for them being stranded in the aircraft, this is not the first time American Airlines has been embroiled in unfortunate travel circumstances.
Just last February, the Guyana Government called out the carrier yet again over its refusal to grant VIP treatment to high-ranking officials travelling with the carrier from the CJIA.
This recent expression of disappointment comes on the heels of the airline's treatment of two Caribbean Heads of State, who were leaving Guyana after an official visit. (G12)